Archived Outdoors
Hunt safe this Christmas
Wednesday, December 23, 2020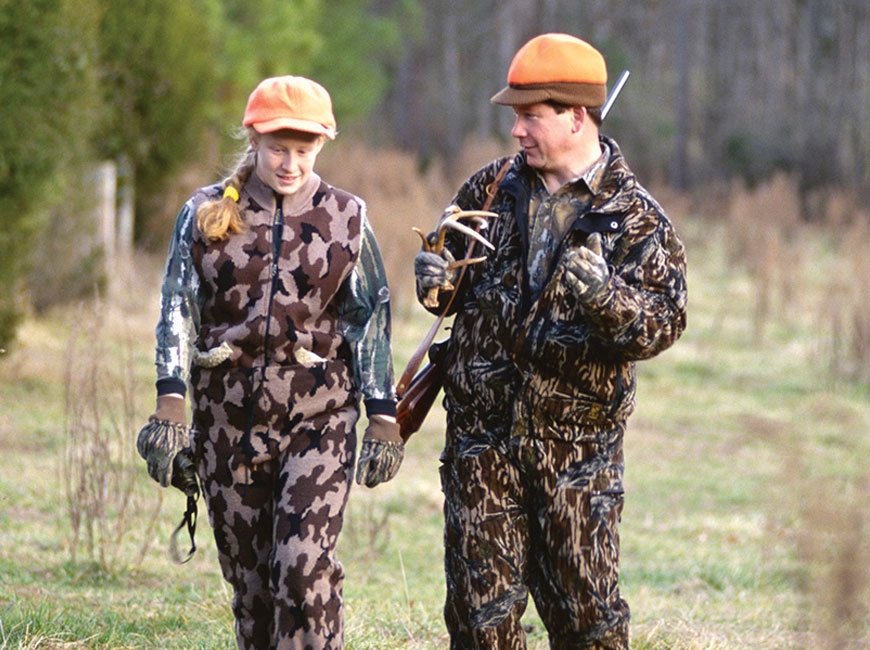 Hunters and anglers should wear blaze orange when heading out to the woods. Missy McGaw/NCWRC photo
Inland fishing and hunting license sales have skyrocketed in 2020, with a 23 percent increase in licenses sold since stay-at-home orders were lifted in May.
Christmas Eve and Christmas Day have traditionally been some of the year's highest-traffic hunting days, so with more people likely to be in the woods this year, law enforcement officers at the N.C. Wildlife Resources Commission are urging caution.
"There is a tendency to become complacent about safety when hunting and fishing with friends and family," said Capt. Branden Jones of the agency's Law Enforcement Division. "As you spend time bonding over these activities, don't forget to keep safety as your number one priority. We want you to continue to make memories and enjoy the outdoors for years to come."
Check out a full list of safety tips at www.ncwildlife.org/hunting/laws-safety/home-from-the-hunt.