Archived News
Greening Up the Mountains moved to summer
Friday, December 11, 2020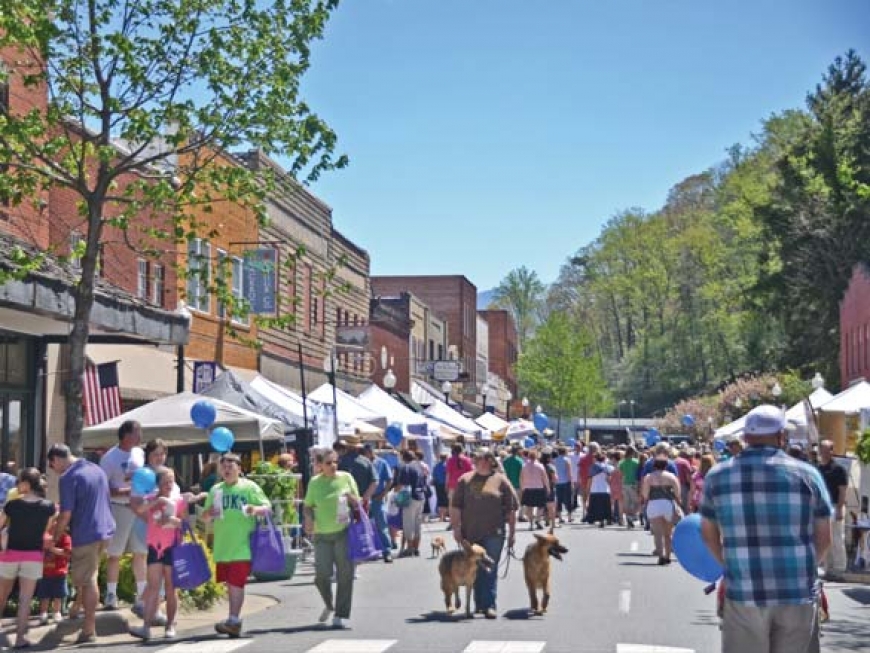 The beloved Greening Up The Mountains Festival will once again be absent from its traditional date of the last Saturday in April — but the Sylva Board of Commissioners has pledged that the event will take place in 2021.
"It is called Greening Up The Mountains, but I do feel like April is too soon," said Commissioner David Nestler. "Moving it back to later in the year when we're confident that a vaccine will be more widespread seems like a safe bet to me."
The event has taken place for 22 continuous years, and 2020 was slated to be the 23rd year before COVID-19 forced the town to cancel it.
The rest of the board agreed with that sentiment, but the body could not come to a firm agreement on what the new date should be. Police Chief Chris Hatton said that anytime after September would strain his department's resources too much considering the other festivals and events that currently occur in that timeframe. There was some discussion about scheduling the festival in conjunction with the Fourth of July weekend, but that also raised staffing concerns.
Ultimately, the board voted to postpone the festival from April to a yet-to-be-determined date in late July or early August.