Archived Outdoors
Conservation projects receive $1.25 million
Wednesday, December 09, 2020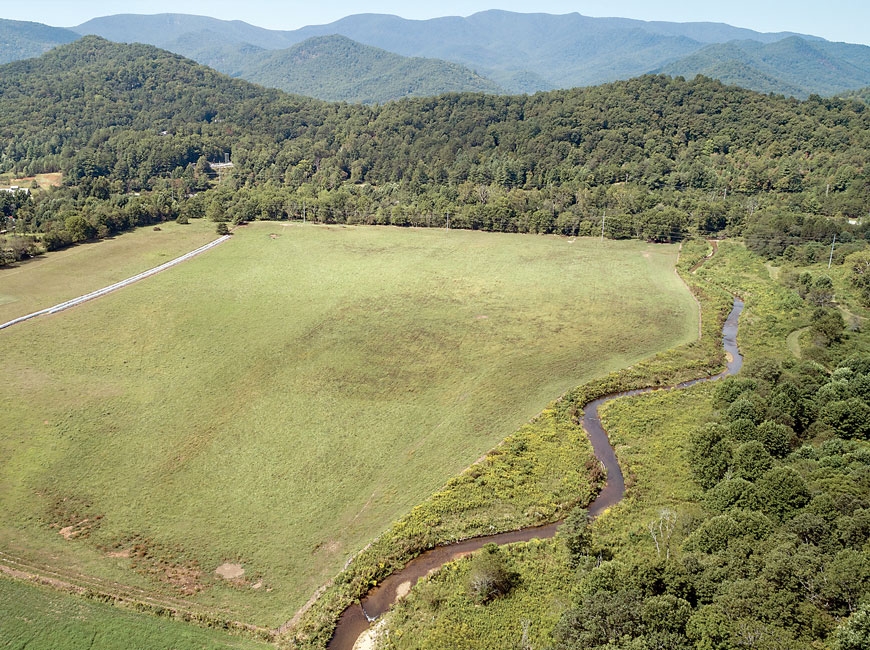 The Little Tennessee River winds through a property in southern Macon County that is part of the conservation grants awarded to Mainspring Conservation Trust. Eric Haggert photo
A total of $1.25 million for six projects in far Western North Carolina received funding in this year's round of grants from the N.C. Land and Water Fund, formerly known as the Clean Water Management Trust Fund. Statewide, the fund awarded $14.6 million across 39 projects.
Of the six projects, four came from Mainspring Conservation Trust. Of the 100 applications submitted by organizations statewide, Mainspring's had the first, sixth, seventh and 13th highest-scoring projects, said Executive Director Jordan Smith.
"Since project selection criteria are based on both natural resources and public benefit, these scores reiterate how significant this region is to ensuring clean water and public access for generations to come," said Smith.
Mainspring's funded projects are:
Acquisition of 24-acre Baliles Wetland on the Little Tennessee River in Macon County, $156,919.
Acquisition of a 157-acre new addition to Pinnacle Park in Jackson County, $310,275.
Acquisition of the 42-acre Ellison Tract on Lower Lands Creek in Swain County, 160,859.
Acquisition of 42 acres in the Tessentee Valley in Macon County, $172,409.
Additional funded projects in Western North Carolina are:
Acquisition of the Newman Tract in Jackson County, $47,289, applied for by Conserving Carolina.
Provisional funding of $400,000 for a regional stream restoration project, applied for by Resource Institute. This award is ranked six of 10 in a list of projects that may receive funding pending revenue becoming available before July 1, 2021.
A full list of funded projects is available at nclwf.nc.gov/media/209/open.