Archived News
Tribal Council removes casino board chairman
Wednesday, December 09, 2020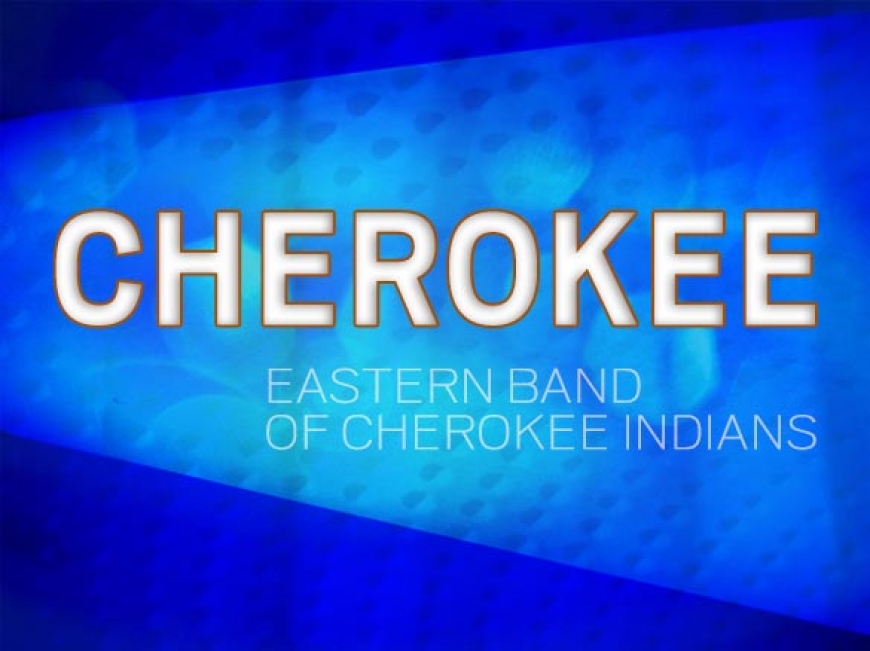 In a closely divided vote following an at-times tense discussion Thursday, Dec. 3, the Cherokee Tribal Council removed Tribal Casino Gaming Enterprise Chairman Jim Owle from his post.
"I think the conduct, it's removable. The conduct is dangerous, what they've been doing," said Birdtown Representative Albert Rose. "We're going through an epidemic right now. We're cutting funding in education and other programs, so I just want to stress if this conduct is not removable, then nothing is."
The removal resolution, first submitted by Wolfetown Representative Bo Crowe during Annual Council Oct. 29, came in response to the TCGE approaching Tribal Council Oct. 26 to say that it needed to borrow up to $80 million more than the $250 million originally budgeted for an expansion project currently underway at Harrah's Cherokee Casino Resort in Cherokee. The request came without any backup documentation, and council members were not pleased about essentially being backed into a corner to approve the funding in order to bring the project to a conclusion. The majority of them believed they should have been told about the impending cost overrun earlier in the game and felt that the project was managed poorly.
However, Tribal Council's issues with the TCGE arose long before the October meeting, according to Crowe's resolution.
The resolution states that the TCGE failed to provide minutes of its meetings upon request of a Tribal Council member, only releasing them four months later after the Tribal Council chairman made the request. The released minutes were redacted to obscure "budget items related to gaming operations and construction, TERO fee issue, compact amendment, to name a few," Crowe's resolution said. This violates tribal law stating that Tribal Council "shall review the income and expenses of the Tribal gaming operations each year," the resolution alleged.
The document also accused the TCGE of failing to comply with tribal hiring preference laws and pointed out the lack of explanation or backup documentation accompanying the request for a larger loan amount for the casino project.
"All of the above instances show a lack of leadership and a need to remove the TCGE chairman," the resolution reads.
Tribal Council held a closed-door hearing and deliberation on the matter the day before its open-session discussion and vote. Owle declined to speak to the charges outlined in the resolution during the open-session discussion Dec. 3.
Ultimately, the resolution passed with a narrow weighted vote of 48-40. In Tribal Council, each member's vote is weighted based on the population of his or her township as of the last census. So, while a minority of members voted to pass the resolution, those members carried a majority of the weighted vote.
In favor of passage were Wolfetown Representatives Chelsea Saunooke and Crowe; Painttown Representatives Tommye Saunooke and Dike Sneed; and Rose. Opposed were Chairman Adam Wachacha, Vice Chairman David Wolfe, Yellowhill Representative Tom Wahnetah, Snowbird Representative Bucky Brown and Big Cove Representatives Richard French and Perry Shell.
Birdtown Representative Boyd Owle expressed adamant opposition to the resolution but abstained from casting a deciding vote against it, as Jim Owle is his brother.
The crux of Boyd Owle's opposition to Jim Owle's removal was that the resolution pointed to actions taken by the board as a whole, not to actions attributable to the chairman individually.
"I didn't see any misconduct from one person," he said. "If it was anybody, it was all of them."
Boyd Owle also took issue with the charges related to the redacted minutes, stating that while the TCGE did not release unredacted copies for council members to possess, it did allow Tribal Council members to come view the minutes at the TCGE office.
Chelsea Saunooke, meanwhile, said that it makes sense to hold the chairman of a board to a higher standard than other members. It's not personal, she said — it's just about trying to make sure that tribal law is followed.
"We all know that being a chair of any committee, body, whatever, they have some greater responsibilities than the rest of the board," she said. "They're the ones that execute the decision made on behalf of the board in most cases."
Several members who voted against the removal cited an ongoing investigation of the TCGE for which the tribe is paying $200,000.
"There is an investigation that I understand is still ongoing," said Shell. "We paid $200,000 for it — $200,000. I think we're jumping the gun by voting on this."
That investigation was initiated in July with passage of a resolution, introduced by Rose, that authorized Tribal Council's legislative counsel to retain a firm to conduct "a forensic audit and investigation into all TCGE powers and duties described in Cherokee Code 16A-5."
It passed July 9 by a weighted vote of 43-33, with French, Crowe, Sneed, Chelsea Saunooke and Tommye Saunooke all in favor and Shell, Brown, Wahnetah, Wolfe and Wachacha opposed. Rose and Boyd Owle were absent for the vote.
"I agree with Perry (Shell)," said Brown. "I think we ought to wait on the investigation."
"If the investigation deems there's any kind of malfeasance or any illegal activity, then that information will be brought to the board and we'll handle it then," Wachacha added.
Legislative Counsel Carolyn Ward told Tribal Council Dec. 3 that she'd gotten a contract for the investigation approved the previous week and expects the active portion of the investigation to begin shortly.
Wachacha said that the accusations against Jim Owle have once more brought up the need for a clear policy as to how Tribal Council should handle board removals. In this case, the removal was brought in as a resolution that was then tabled for a hearing prior to a vote, but the hearing was not required.
"We provide due process to non-enrolled banishments and they get a chance to speak in front, but for some reason whenever we want to throw somebody out there with an accusation, we want to put it in a resolution form without even hearing their side of the story," he said.
Going forward, Wachacha said, he plans to submit legislation to clarify that process to ensure that board members accused of wrongdoing are given due process prior to removal.