Archived Outdoors
Southern forests recognized for fishing events
Wednesday, December 02, 2020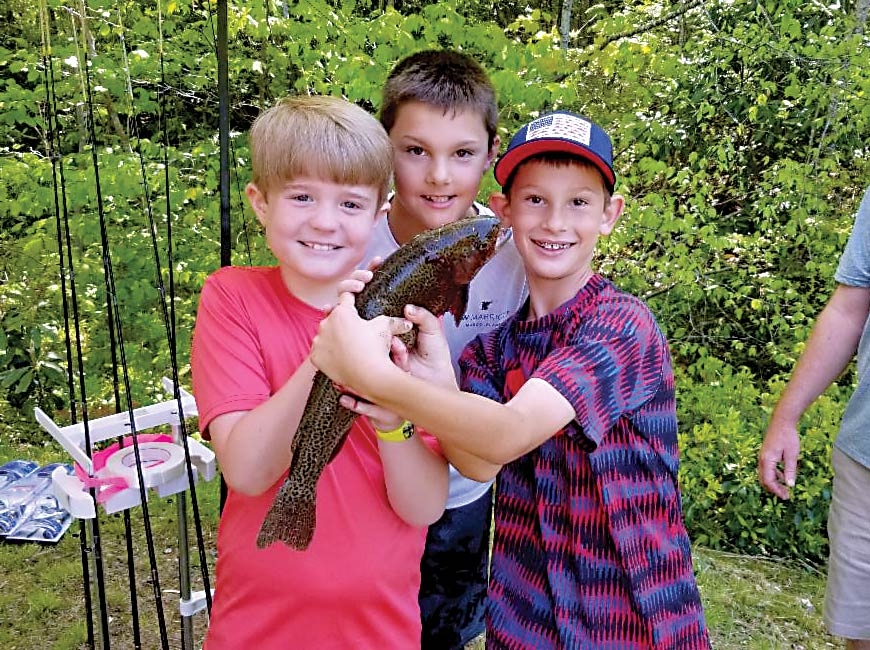 The winner of the largest fish contest in the 2019 Kids Fish Day at Max Patch Pond shows off his catch. Donated photo
The U.S. Forest Service's Southern Region received the 2019 National Rise to the Future — Fish Your National Forest Award during a virtual ceremony in Washington, D.C., Oct. 20.
The annual Fish Your National Forest Award is one of 13 categories in the Forest Service's Rise to the Future Awards. It recognizes significant actions taken to connect people to the outdoors through fishing, boating and other aquatic activities while promoting the value and benefits of fish and aquatic resources. The award also honors the champions of fishing events for kids and families, removing barriers to fishing access and increasing angler visits to National Forests.
The Southern Region was nominated for its strong and consistent support of the Family and Youth Recreational Fishing Events hosted across the region. In 2019, the Southern Region reached nearly 10,000 people with 71 events across the South, a third of the events sponsored across the entire agency that year. The American Sportfishing Association sponsored the award, contributing $5,000 to help fund additional projects and events. The National Forests of North Carolina hosted 15 events in 2019.
While the challenges of 2020 have limited the momentum of the program and events, Southern Region Director of Biological & Physical Resources Gretta Boley is hopeful for a quick return to a full schedule of events in the near future.
"The Southern Region is looking forward to continuing our commitment to Youth and Recreational Fishing Events," she said. "We are planning to coordinate with all our partners for even greater opportunities for our communities and our national forests."