Archived Outdoors
Become a junior bird expert
Wednesday, December 02, 2020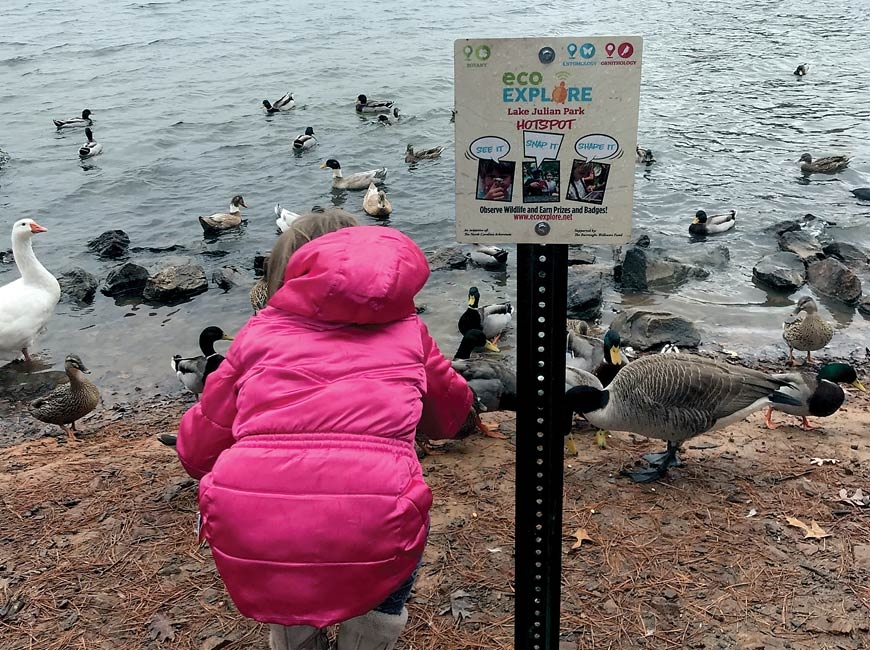 A young explorer works on her Duck Badge. N.C. Arobetum photo
Ornithology Season is underway for the N.C. Arboretum's ecoEXPLORE program, which encourages kids to connect with the outdoors and engage in citizen science.
The season will run through Feb. 28, 2021. Kids can earn their Ornithology Badge by taking six photos of birds, along with completing three of the four challenges throughout the season. A bonus Duck Badge offers kids fun facts, tips and a four-part "Duck Challenge."
The program features a new "Bird Break" video series that introduces kids to bird species. A new video released every week highlights a different staff member who has chosen one of their favorite birds.
Each mission is closely tied to challenges that ecoEXPLORERS can do safely in their own backyard or designated ​ecoEXPLORE HotSpots​. These challenges will help kids become more familiar with the different species of birds around them while encouraging them to do their own research and help professional scientists understand changes in the environment.
Ornithology Season culminates with a virtual summit celebrating the kids' accomplishments, featuring hands-on field work with a science mentor from the community.
Free to participate. Sign up at www.​ecoexplore.net​.