Archived News
Jackson NAACP Awarded $25K Grant
Sunday, November 29, 2020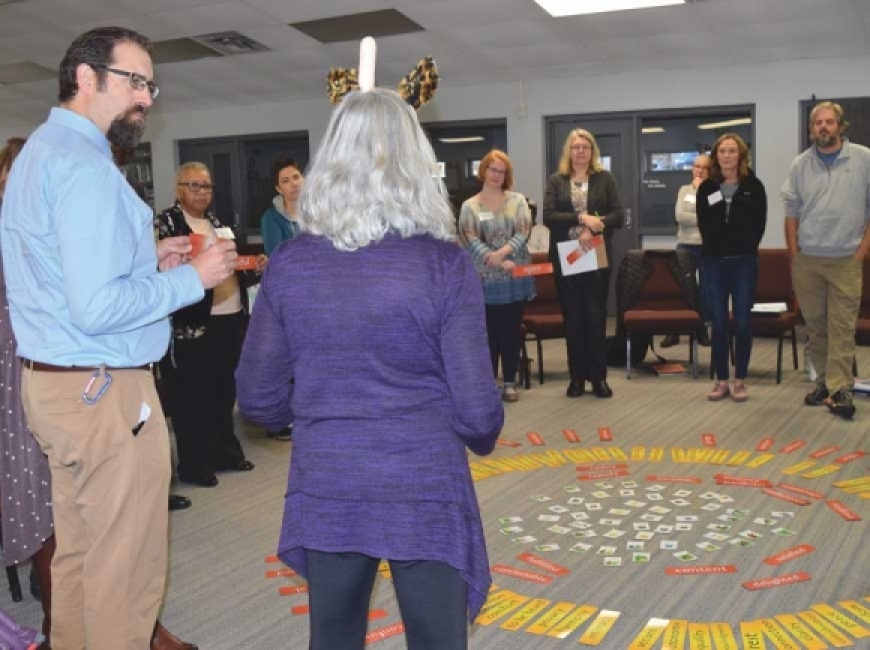 Haywood NAACP holds diversity training for educators last fall.
Jessi Stone
The Jackson County Branch of the North Carolina Conference of the NAACP was recently awarded a $25,000 grant from the Duke Energy Foundation. This is one of 40 such grants to local nonprofit programs throughout the state that are focused on achieving social justice and racial equity in their communities.
These grants are from the first $1 million that Duke Energy has committed to be given annually for at least 3 years to local organizations throughout the state. "We all have a role and responsibility in advancing justice and equity," said Stephen De May, Duke Energy's North Carolina president. "Duke Energy is committed to creating equal opportunities for the communities we serve, and we're proud to support organizations already leading this critical work across North Carolina."
The Jackson County NAACP Branch which serves Jackson, Macon, and Swain counties, plans to use its grant to increase racial equity in public school classrooms. The branch is teaming with the Haywood County NAACP Branch and faculty from Western Carolina University to pilot test a unique opportunity for teachers in all four counties' school districts. According to North Carolina Professional Teaching Standards, public school teachers are required to "demonstrate knowledge of diverse cultures; select materials and develop lessons that counteract stereotypes and incorporate contributions; recognize the influences on a child's development, personality, and performance; and consider and incorporate different points of view."
The Duke Energy Foundation grant will assist teachers in these school districts who wish to gain knowledge and confidence in doing this racial equity work. The plan is for teachers in small, virtual "communities of practice" to share their knowledge and problem-solving experiences. Participating teachers and experienced facilitators will receive small stipends to cover materials and related expenses.
This pilot program grew out of a one-day workshop for Haywood County teachers in November 2019 and a community-based workshop in Jackson County in December 2019 that focused on identifying strategies to achieve racial and ethnic equity in Western North Carolina. Among 25 key strategies workshop participants identified, the NAACP members decided to focus their first efforts towards achieving racial and ethnic equity in public school classrooms.
"This is important work. We need to continue to have a changing conversation with the school system, positively affecting the relationships between teachers and students, and developing curriculum that addresses racism," said Rev. Walter Bryson, president of Haywood County NAACP, and Dr. Enrique Gomez, president of Jackson County NAACP. More details about these plans will be available in the next few months.
The Duke Energy Foundation provides philanthropic support to meet the needs of communities where Duke Energy customers live and work. The foundation contributes more than $30 million annually in charitable gifts, and is funded by Duke Energy shareholder dollars. More information about the foundation and its Powerful Communities program can be found at duke-energy.com/foundation.