Archived Outdoors
Conservation groups sue over red wolf policy
Wednesday, November 25, 2020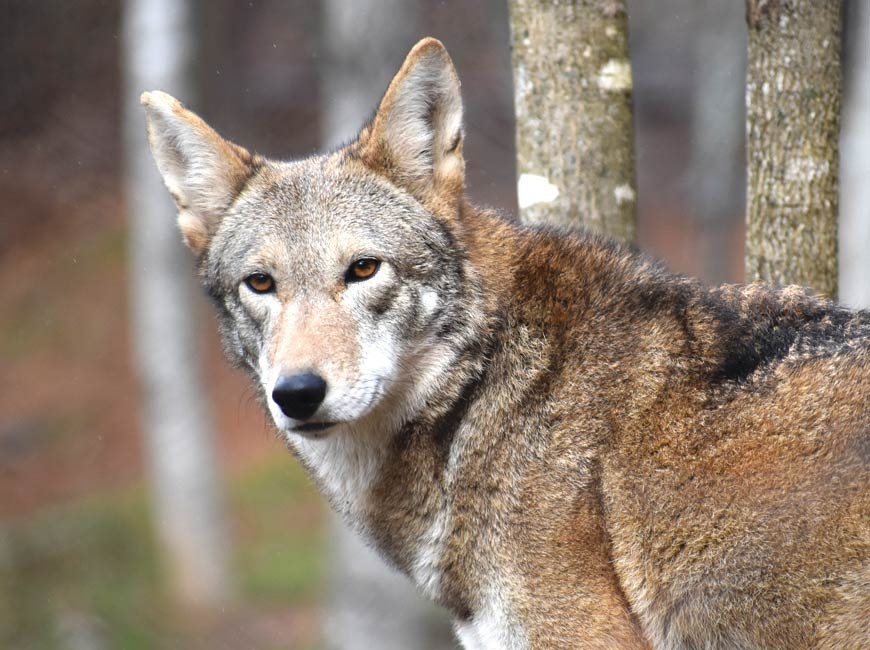 A trio of conservation groups is suing the U.S. Fish and Wildlife Service for alleged violations of the Endangered Species Act, charging that new and illegal agency policies bar use of proven management measures to save the red wolves.
Currently, only seven animals are known to exist in the wild, though the number had exceeded 100 every year between 2002 and 2014.
"The Fish and Wildlife Service is managing this species for extinction," said Sierra Weaver, senior attorney at the Southern Environmental Law Center, which represents the conservation organizations in court. "Faced with a wild population of only seven known animals, the Fish and Wildlife Service is now claiming — without basis — that it's not allowed to take proven, necessary measures to save the wild red wolves. The service urgently needs to restart red wolf releases from captivity, which it did regularly for 27 years. Otherwise we're going to lose the world's only wild population of this wolf."
The SELC is representing the Red Wolf Coalition, Defenders of Wildlife and the Animal Welfare Institute in the lawsuit. Weaver represented the same three groups in 2015, when they also sued the FWS over its handling of the red wolf recovery project. That suit questioned the FWS' decision to suspend the red wolf reintroduction program. In 2012, the SELC represented the three groups in a suit against the N.C. Wildlife Resources Commission for allowing nighttime spotlight hunting of coyotes. In that action, they claimed the practice could lead to hunters mistakenly shooting red wolves instead.
Two years ago, in November 2018, a federal court found that the FWS had violated the Endangered Species Act in its management of wild red wolves.
"Rather than resolving those violations, the agency has doubled down on its abandonment of those measures and invented a new, illegal policy that the USFWS claims does not permit it to release red wolves from the captive population into the wild," reads a press release from the Animal Welfare Institute released last week.
The policy in question deals with concerns regarding red wolf hybridization with coyotes.
Following successful conservation efforts and reintroductions from captive populations, America's red wolves rebounded from extinction in the wild in 1980 to number more than 100 animals between 2002 and 2014. By 2019, however, the population had fallen to fewer than 18 animals, and now numbers only seven. No red wolf pups were born in the wild in 2019 or 2020 for the first time since 1988. However, the captive red wolf population continues to increase with more new pups being born every spring.
The FWS did not return a request for comment. A copy of the environmental groups' complaint, filed Nov. 16 in the U.S. District Court for the Eastern District of North Carolina, is online at https://bit.ly/2kgfmak.