Archived News
Haywood GOP will fill commission vacancy
Tuesday, November 24, 2020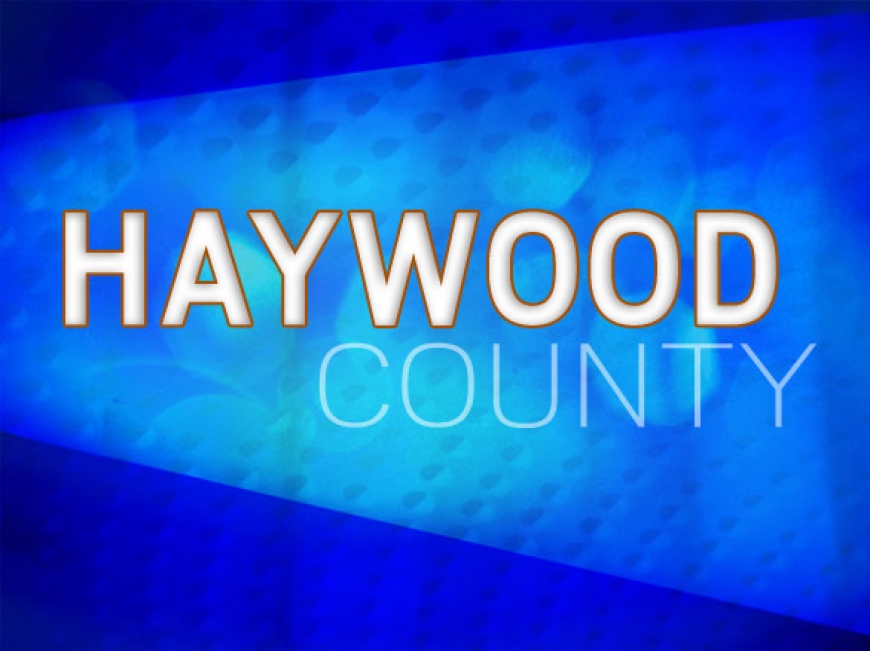 A vacancy on the Haywood County Board of Commissioners will soon be filled, albeit through an unusual method that gives the privilege to the Haywood County Republican Party.
The way the party has begun going about its work already says a lot about where the post-Trump HCGOP is headed, but so will the person the party ultimately selects, after a recent change in leadership and a divisive Congressional Primary Election.
Republican Commissioner Mark Pless raised eyebrows when, less than halfway through his first term on the Board of Commissioners, he announced he'd seek the General Assembly seat of retiring longtime Republican Rep. Michele Presnell, of Burnsville.
Pless won the deep-red district easily on Nov. 3 and in doing so will create a vacancy on the five-member commission board when he formally joins the House in January. Per the board's attorney, Frank Queen, the seat must be filled by person of the same political affiliation as the person who resigned it.
Normally, commissioners would entertain a non-binding recommendation for the seat from the duly-constituted county party, but Haywood is one of just 42 North Carolina counties where such recommendations from county parties are binding if made within 30 days of the vacancy.
That leaves it all up to the HCGOP and its newly-elected chair, Kay Miller.
Although it would be completely within bounds for Miller and the HCGOP to simply present its preferred candidate, Miller instead opted to conduct the search in a series of Q & A/meet-and-greet events, with the final decision left up to a vote of 22 current precinct chairs and the five-member executive board.
"I just thought it was an opportunity for other people to come and hear and have the opportunity to submit questions," said Miller, who recently succeeded longtime chair Ken Henson. "Even if they're not part of the party, they could ask questions."
Miller said she's trying to stay as neutral as possible. Candidates volunteered for consideration and weren't directly recruited by the party.
Six of the original eight candidates made their first public appearances at an event on Nov. 21, before a small crowd of about 20 observers at the Historic Haywood Courthouse in Waynesville.
Some of the candidates are better-known than others. Ronnie Clark is a two-term Haywood School Board member and Twinkle Patel is a Maggie Valley alderman. Clark obviously brings experience in education, just as Patel brings hospitality industry expertise.
If Republicans decide they don't want to poach someone who is already an elected official, they could consider Jennifer Best, who came in third out of four in this year's Republican commission primary, narrowly losing to Kevin Ensley by less than a hundred votes. Alternately, the fourth-place finisher in that race, frequent candidate Terry Ramey, is also in the running. Ramey was absent due to illness.
That leaves three others, including Jeff Sellers, who comes from a law enforcement background; anti-mask, anti-vax, microchip conspiracy theorist Todd Bradley; and Hylah Birenbaum, president of the Haywood Schools Foundation and editor-in-chief of Smoky Mountain Living magazine. Smoky Mountain Living is owned by the same entity that owns The Smoky Mountain News.
Another candidate, Haywood Health and Human Services Board member Paul Turner, failed to appear at the event and withdrew from consideration on Nov. 23.
Statements made by candidates included their motivation for running, their positions on mask mandates, vaccines and COVID-related shutdowns (all were against mandates), their pre-existing time commitments and how they intend to appeal to voters if and when they run again in 2022.
"I just really want the best candidate. That's my position," Miller said, referring to the fact that no woman has served on the commission since 2008. "I'm certainly not against that candidate being a woman, but I think the committee will select the right person, the best person."
The winning candidate must receive 50 percent of votes cast plus one, so it may take several rounds of balloting to select the winner.
"I feel a sense of duty and I hope that extends to everybody on the committee," Miller said. "This is a serious thing."
Learn more
The victory of Haywood County Republican Commissioner Mark Pless in the House 119 race will create a vacancy that must, by law, be filled by a person of the same political affiliation. That person will be selected by a vote of Haywood County Republican Party precinct chairs along with members of the HCGOP executive board. The HCGOP has decided to conduct an extended interview process in full public view. The first session was held on Saturday, Nov. 21, but two more sessions remain before the vote will be taken. All sessions are open to the public.
Commission candidate event
• Time: 6 p.m.
• Date: Monday, Nov. 30
• Location: HCGOP headquarters, 297 N. Haywood St., Waynesville
Candidate event & HCGOP executive committee meeting
• Time: 6:30 p.m.
• Date: Thursday, Dec. 10
• Location: HCGOP headquarters, 297 N. Haywood St., Waynesville