Archived Opinion
No time to let down our guard
Wednesday, November 18, 2020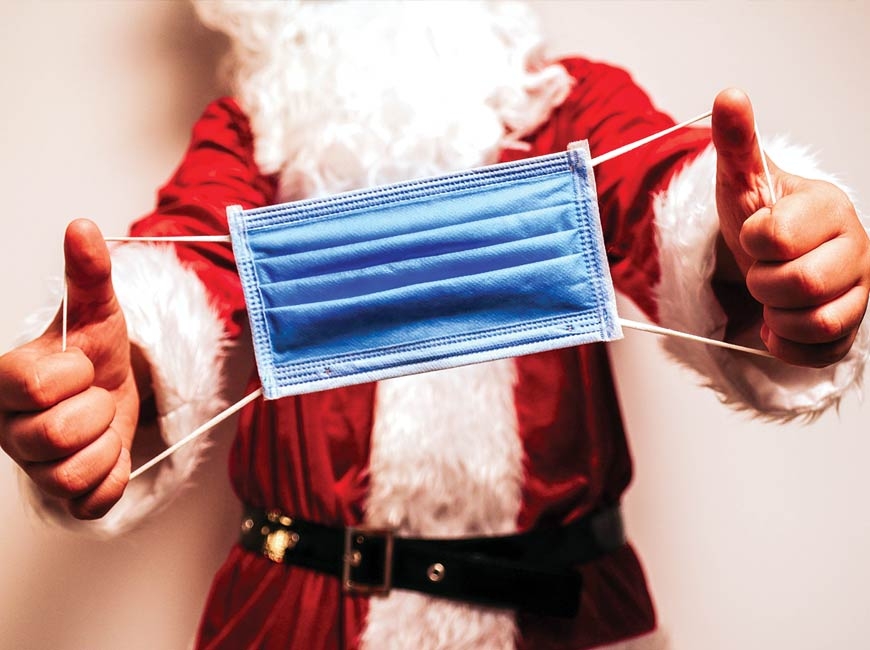 If you're feeling COVID fatigue, it's no wonder.
It seems this all started "a long time ago in a galaxy far, far away." We could be so lucky. In fact, it was one year ago, Nov. 17, 2019, that the first case of the novel coronavirus emerged was reported from a seafood market in Wuhan, China. At least that's according to Chinese government data that was reported in the South China Morning Post.
Now, a year later as I write this, life on the planet may never be the same. That's especially true for the families and friends of the 1,334,978 who have perished worldwide; the 247,000 who have died in the U.S.; and the 4,800 in North Carolina.
I started looking back to track how we got to where we are today. Researchers who have studied samples from flu tests think travelers from Wuhan may have entered California in mid-January and early February. Cases of non-travelers having the virus were reported in Washington state at about the same time, and Eastern Seaboard cases — presumably contracted from European travelers — were also reported in February. As is obvious now, efforts to control the spread failed miserably.
The first case to reach North Carolina was reported on March 3, from someone who had traveled to Washington State. The first widespread news stories about what was happening in North Carolina started overwhelming the media over the next couple of weeks, and most of us are familiar with what happened next: Gov. Roy Cooper declared a state of emergency and implemented a series of shutdowns. On March 14, schools were ordered closed for, initially, two weeks; a week later, Cooper ordered them closed for the remainder of the year. The shutdowns culminated in the closure of many bars and restaurants for indoor dining on March 17.
After that, it was a cascade of events, a time when the medical community was coming to grips with the reality of community spread, quarantines, shortages and deaths. The rest of us — all of us who are part of "the economy" — had to with deal businesses shutting down, job losses, school shutdowns, and re-calculating just how we get through the day and do our jobs and take care of our families.
So yeah, the fatigue is real, but here's another truth: the worst is yet to come. New daily records for COVID cases are being set across U.S. states and in Europe. The fears of medical equipment shortages are becoming real. Morgues in some cities are once again filled to capacity.
Right now, one of our counties — Haywood — has five people with COVID in the hospital's intensive care unit. That's the most it's had since the outbreak. Our friends and neighbors are in there caring those sick folks, so we can only wish the caregivers and those with the virus our best.
In the midst of all this, two vaccines are in the research and development stages. According to the Centers for Disease Control website, doses of the vaccine may be available by the end of 2020. Still, it will be several months into 2021 before it is widely available and, according the CDC, research on children and the effects of the vaccine may take longer. In other words, the first doses may not be available to children.
One of the most unfortunate outcomes of this pandemic has been the battle lines that have been drawn. Science tells us masks are effective, but some just won't do it. Unless laws are passed mandating mask wearing, those who refuse are within their rights to put others in danger. And so we have to deal with a pandemic, a fractured economy, and fighting among neighbors about whether masks should be worn — one more aspect of the COVID fatigue plaguing almost everyone.
Fatigue, yes. But all the evidence says we can't let down our guard. Not yet.
(Scott McLeod can be reached at This email address is being protected from spambots. You need JavaScript enabled to view it.)