Archived Opinion
The bright spots of a pandemic holiday
Wednesday, November 18, 2020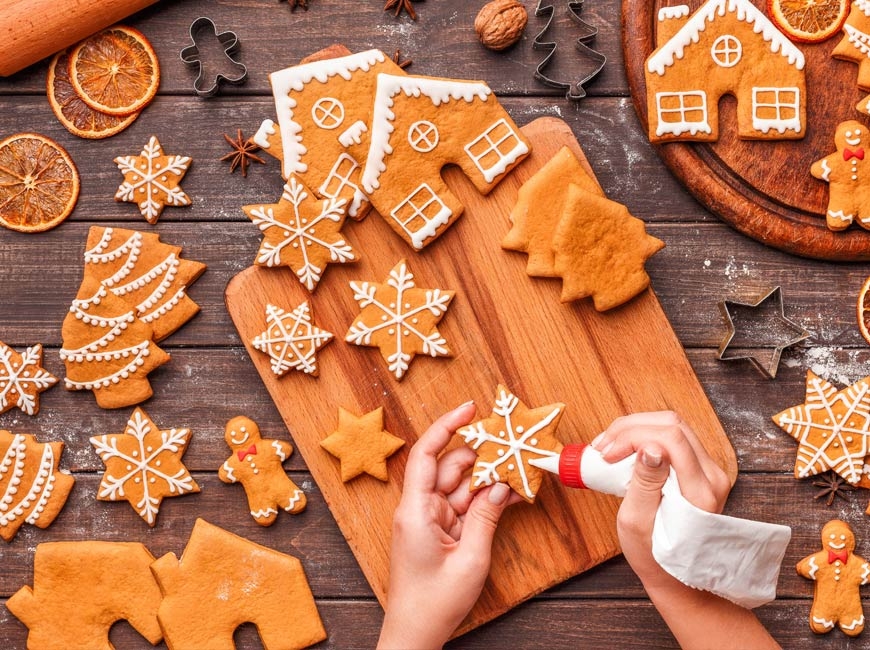 I've started listening to Christmas music and it's not even Thanksgiving, but you know what? It's 2020 and anything goes. Whatever makes the world feel less heavy is allowable.
Most of us have never experienced the holidays during a pandemic. I'm finding it a bit discombobulating. Normally this is the week I visit my boys' schools to enjoy a Thanksgiving meal in the cafeteria. Invitations regarding holiday programs, plays, chorus performances and band concerts would be in backpacks. But, not this year. All of those events have gone virtual or are not happening.
Similarly, this is the time of year where companies, foundations, chambers of commerce and other entities are planning holiday parties and soirees. Between my boyfriend and me, we usually have a pretty full social calendar during the month of December. This year our weekends are free of festive fun but full of soccer games. They delayed the soccer season several months so the kids are playing games well into December, as opposed to ending in early November. Again, everything is off-kilter this year.
Not only is it not recommended to attend large gatherings, COVID-19 data suggests small family gatherings are petri dishes for viral contagion. Nonetheless, I think most families are still trying to figure out creative ways to be together this holiday season.
Wisdom coach Patricia Ryan Madson offers this piece of advice, "If you can't get out of it, get into it." With that being said, I'm trying not to bemoan the loss of a normal holiday season. Instead, I'm going to roll with it and find some positives. I made a list of things that will make me happy this season.
Advent wreath: An Advent Wreath has been special to me for a long time. It offers a quiet reflective component to the hustle and bustle of a typical holiday season. Each year we craft our own wreath with a metal base, wire and fresh greenery. Each night we say a prayer as we light the respective candle. In no way does the pandemic affect us having and lighting an Advent Wreath, although 2020 will affect the nature of our prayers, to be sure.
Baking and making holiday goodies: Though I have several friends who enjoy baking and making goodies during the holidays, I don't customarily do this. This year The Smoky Mountain News published our inaugural holiday cookbook. As I was assembling the book, I enjoyed reading through all of the recipes. Our cookbook also led me to look through many of my old cookbooks and my late mother's holiday recipes. This year I plan to be in the kitchen baking sweets and making savory dishes.
Christmas music and movies: For a couple years after my mom's passing, I couldn't listen to Christmas music or watch holiday movies. They felt too jarring for my psyche. My mom loved all things holiday and it just didn't feel right to experience the surface-level delight of music and movies. Once my grief was in a better place, I realized she'd want me to continue listening to Bing Crosby and tuning the TV to the Hallmark Channel for two months. These small pleasures are especially alluring during a pandemic when escaping from reality is truly healing.
Shopping small: I always try to support local businesses but this year more than ever I plan to shop small. Online sales have soared during 2020 due to everyone being at home more than usual. This has affected small businesses throughout the country. We're lucky to live in an area with a vast array of locally owned shops and galleries. Though it's tempting to stay in my cozy house and order stuff online, it's also fun to get out and support our local economy.
Traditions: Traditions during a pandemic can be tricky, especially when a lot of traditions involve crowds. This year we probably won't enjoy a Christmas Parade or walk around the Winter Lights event at the N.C. Arboretum. We usually visit Santa at Biltmore for a fun photo, but I'm not sure if he'll be in attendance this year. Nonetheless, a strange year such as this offers the chance to incorporate new traditions, such as making DIY gifts like candles and soaps or completing a yearly holiday puzzle.
Loved ones: The COVID-19 pandemic has brought us all closer not only to our loved ones but also to the meaning of life. Whether it's over a Zoom call or in person, the most important aspect of this holiday season will be spending time and communicating with those I love. If there's ever a time to slow down and make that phone call or send that card, it's during the holidays.
A year ago we were in New York City enjoying The Rockettes Christmas Spectacular, frolicking through Central Park, navigating a crowded Times Square and shopping at Macy's. That's not happening this year, for us or any other family. Yet, I'm not going to let a pandemic ruin my holiday experience. I've accepted this year will feel different than years past. That acceptance was the first step in finding a unique kind of contentment in 2020. My challenge for you is to do the same. Your list may look different than mine, but whatever you hold close this holiday season, may it bring you authentic joy and some reprieve from a year that has exhausted all of us.
(Susanna Shetley is an editor, writer, and digital media specialist for The Smoky Mountain News, Smoky Mountain Living and Mountain South Media. This email address is being protected from spambots. You need JavaScript enabled to view it..)