Archived Outdoors
Help hellbenders
Wednesday, November 04, 2020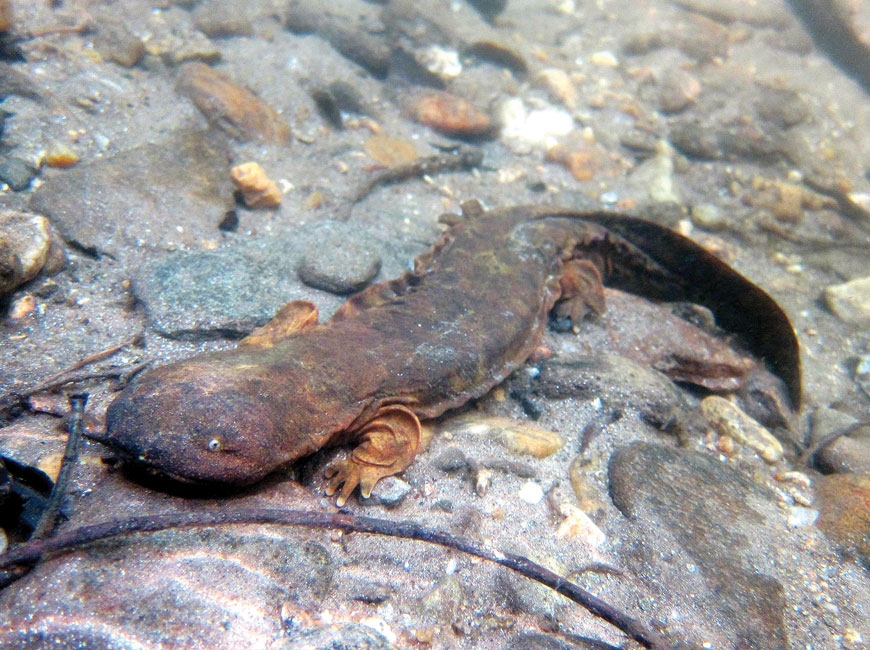 Hellbenders are listed as a species of special concern in North Carolina. File photo
The N.C. Wildlife Resources Commission wants to hear about hellbender sightings, part of agency biologists' ongoing effort to learn more about where the giant salamanders live and how their populations are faring.
In North Carolina, the 16-inch aquatic salamanders are found only in fast-moving, clean mountain streams in the western region. Once common, the creatures have disappeared throughout much of their habitat due to declining water quality and habitat degradation, and to a lesser degree due to persecution from anglers who mistakenly think that hellbenders hurt the trout population. While they may occasionally go after a trout on a line, hellbenders eat mainly crayfish and are not poisonous, venomous, toxic or harmful to humans.
Hellbenders are listed as a species of special concern in North Carolina, meaning that taking, possessing, transporting, selling or attempting to do any of the above to a hellbender is a Class I Misdemeanor punishable by a fine and up to 120 days in jail.
Report hellbender sightings to This email address is being protected from spambots. You need JavaScript enabled to view it. or call the Wildlife Interaction Helpline at 866.318.2401.