Archived News
Wingate to take the bench in District Court
Wednesday, November 04, 2020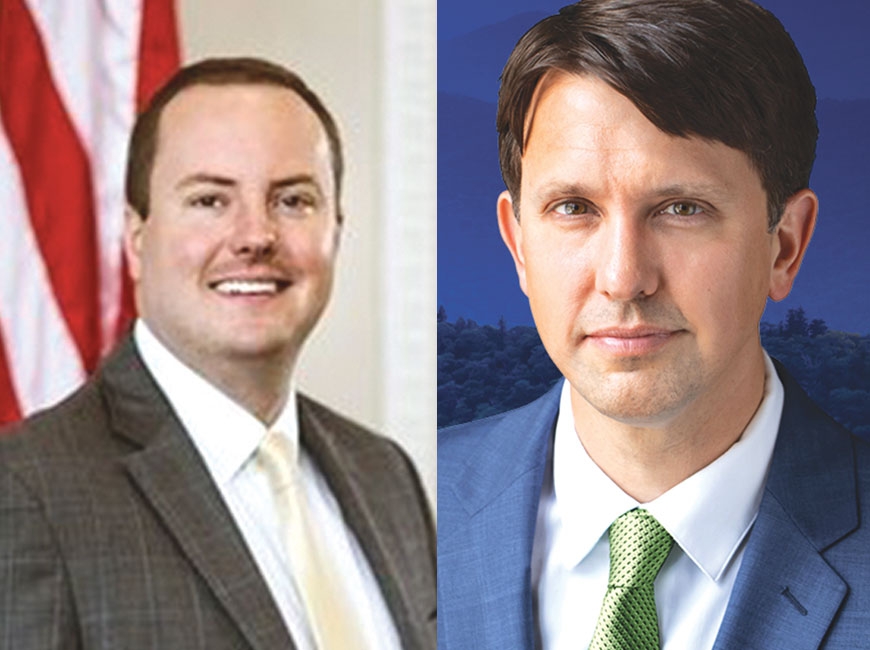 After spending more than a year campaigning across Western North Carolina, 31-year-old Republican Kaleb Wingate will claim a District Court judge seat in the 30th Judicial District and will be one of the youngest judges in the state.
With 98 percent of precincts reporting after 11 p.m. Nov. 3, Wingate received 65 percent of the votes on election night, compared to his Democrat opponent Justin Greene, from Bryson City, who only received 35 percent across the district.
"I'm thankful to God for this blessing and I'm thankful to my family, friends and all my supporters for their hard work and giving me this opportunity," he said. "I started this campaign in May 2019 and there are no words to express my appreciation to the voters in the 30th Judicial District for the confidence they've placed in me. I will work hard, follow the law and will always strive to be fair in every decision I make.
Even though Greene has many more years of practicing law under his belt, Wingate worked hard to get his name out there and was favored by Democrats and Republicans alike, especially in his home county of Haywood where he received 65 percent of the vote.
Wingate had to first get through the Primary Election back in March, facing three other Republican candidates — Haywood County lawyer Jim Moore, Macon County lawyer Rich Cassady and Clay County lawyer Mitch Brewer. Even with all the candidates on the ballot, Wingate was able to avoid a runoff, defeating his opponents with nearly 39.6 percent of the vote. He received a total of 9,700 votes. Moore was the runner up with 8,189 votes.
This was Greene's second attempt at securing a District Court judgeship. He first ran back in 2010 when he was about Wingate's age, but was defeated.
Wingate's win means that five out of the six District Court judges in the seven-county district are residents of Haywood County.