Archived Outdoors
Use caution during wildfire season
Wednesday, October 21, 2020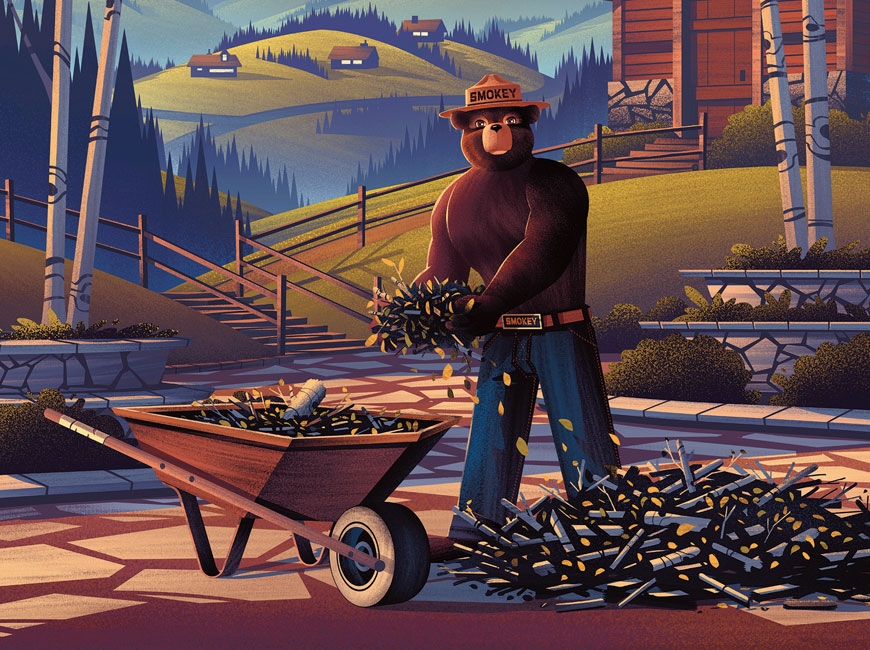 Fall wildfire season is underway in North Carolina, and the N.C. Forest Service together with the U.S. Forest Service is urging visitors and North Carolinians alike to be careful with campfires and debris burnings.
North Carolina's fall wildfire season typically lasts from mid-October to mid-December, and debris burning is the leading cause of wildfires in North Carolina.
"As leaves begin to fall and vegetation starts to dry out, it's important for all North Carolinians to use extreme caution when burning debris of any kind," said Agriculture Commissioner Steve Troxler. "As wildfires continue to rage in Western states and the COVID-19 pandemic continues to be a challenge, let's remember that we're not powerless. Our best defense against wildfires starts at home. Following simple prevention tips and taking action around your home can reduce the risk that a wildfire affects you, your loved ones, your neighbors and your communities."
Anyone considering burning debris or lighting a campfire should first be aware of proper safety protocol, and residents are encouraged to contact the N.C. Forest Service before starting a debris fire.
Find more information about fire safety at www.ncforestservice.gov and www.smokeybear.com.