Archived News
School systems seeing more COVID-19 cases, clusters
Wednesday, October 21, 2020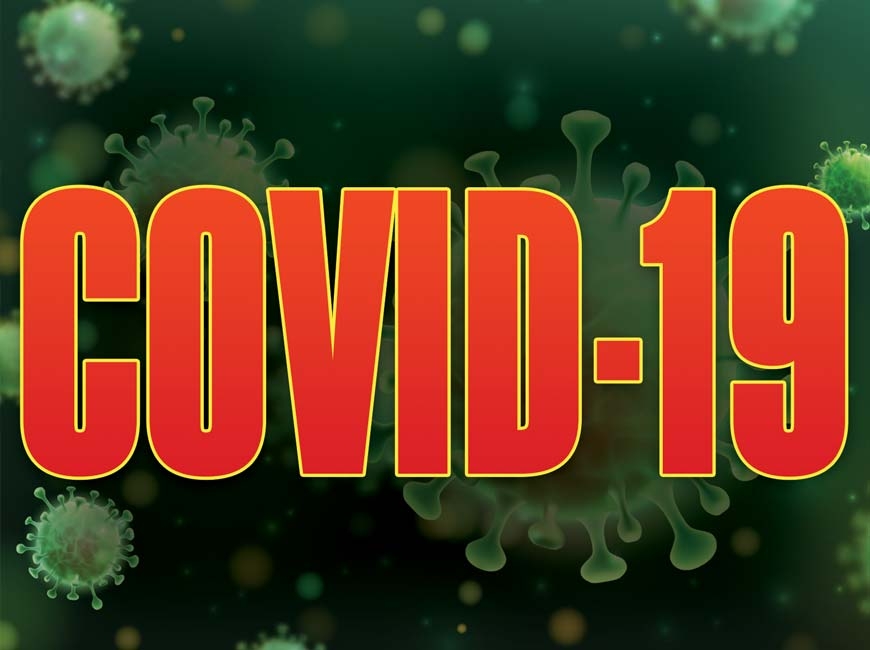 Since public school systems have returned to in-person instruction, more COVID-19 cases are being reported in Western North Carolina.
On Monday, Oct. 19, the Jackson County Department of Public Health identified a cluster of eight positive COVID-19 cases at Smokey Mountain Elementary School including four students and four staff members.
A "cluster" is defined by the North Carolina Department of Health and Human Services as five or more positive test results within a 14-day period and a plausible epidemiological linkage between cases.
Everyone who tested positive at Smokey Mountain Elementary School is in isolation and following guidance from health care professionals. The names of those who test positive cannot be released due to privacy laws. The source of the infection is unknown, however contact tracing is underway by the Jackson County Department of Public Health.
Out of an abundance of caution, instruction at the school has been transitioned to remote-only for the remainder of the week. The district's eight other schools will continue on their current schedule, but students who are associated with an identified virus cluster or live in the same household with someone who tests positive will be quarantined and moved temporarily to remote learning.
A decision about returning to face-to-face instruction at Smokey Mountain Elementary School will be made on Friday, Oct. 23, after officials receive updates on contact tracing and virus testing.
Assistant Superintendent Jacob Buchanan is not surprised that the virus found its way into the district's classrooms.
"Our schools are a reflection of the community, and there is spread going on throughout the region," Buchanan said. "As a school district, we have a responsibility to ensure that we are doing everything possible to keep everyone healthy and safe."
Indeed, upon discovering the COVID-19 cluster, the district took immediate steps to mitigate the spread of the virus. The school building is being disinfected, and additional resources will be deployed for deep cleaning. Staff at the school are working from home, and the School Nutrition Department is moving quickly to make sure meals are available for students while they are learning remotely.
Despite the week's surge in positive cases, Jackson County Public Schools continues to maintain a lower infection rate than the surrounding area. Buchanan credits the district's commitment to following the safety guidelines recommended by health professionals.
"We are requiring masks, we have regular handwashing intervals and we are doing the best we can to maintain social distance," Buchanan said. "We believe with the measures we are taking students are still less likely to contract COVID-19 in our schools than they are in the community at large."
A free optional COVID-19 testing event for Smokey Mountain Elementary School students and their families is scheduled for Thursday, Oct. 22. The drive-thru event will be conducted by Blue Ridge Health in the school parking lot from 10 a.m. to noon.
On Monday, Macon County Schools was notified of a positive COVID case at South Macon Elementary School. This individual is currently under quarantine and contact tracing is underway through the Macon County Health Department. A positive case was also confirmed Monday at Highlands School and at Franklin High School. Franklin Elementary, Mountain View Intermediate and Nantahala School have all had reported cases in the last week.
A COVID cluster was also recently reported at Franklin's Church of God.
Haywood County Schools set up a COVID-19 dashboard so the public can see which schools are reporting active cases. There have only been seven cases reported in Haywood schools since Oct. 5 — one at Jonathan Valley Elementary, Junaluska Elementary, Meadowbrook Elementary, Waynesville Middle and Pisgah High and two cases at Tuscola High.
As of Oct. 16, Haywood County Public Health received notice of 30 new cases of COVID-19. The current trends in COVID infections include a party that resulted in multiple positive COVID-19 cases; a case of someone testing positive for COVID-19, the flu, and strep, at the same time; an employer whose lax mask-wearing habits resulted in a positive COVID result and exposure for several employees with at least one hospitalized.
As of Oct. 15, Haywood County's COVID-19 working number, representing individuals who are in isolation or quarantine due to exposure, is 118 people.