Archived News
Order wreaths for deceased veterans by Nov. 15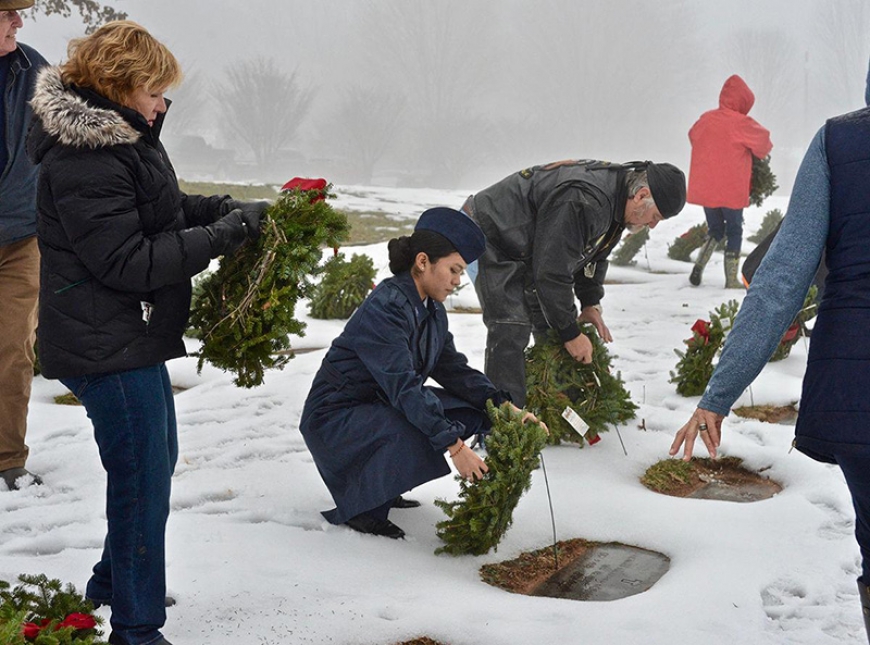 Wreath laying on the graves of veterans buried at Greenhill Cemetery in Waynesville will be held at 10 a.m. Saturday, Dec. 19. This is part of the National Wreaths Across America event.
Every year thousands of Americans come together to honor deceased veterans — reverently placing Christmas wreaths on grave markers in thanks and recognition for veterans' service.
Sponsoring a wreath is $15, and if people sponsor two wreaths, the cemetery will receive a third wreath for free. Orders for wreaths need to be placed by Nov. 15.
Any donation is most welcome and greatly appreciated. To donate, visit www.wreathsacrossamerica.org and use Fund Raising Group Code NC0081.
For more information, visit the Facebook page "Wreaths Across America WNC" or email This email address is being protected from spambots. You need JavaScript enabled to view it..