Archived News
Waynesville hires new assistant manager
Thursday, October 15, 2020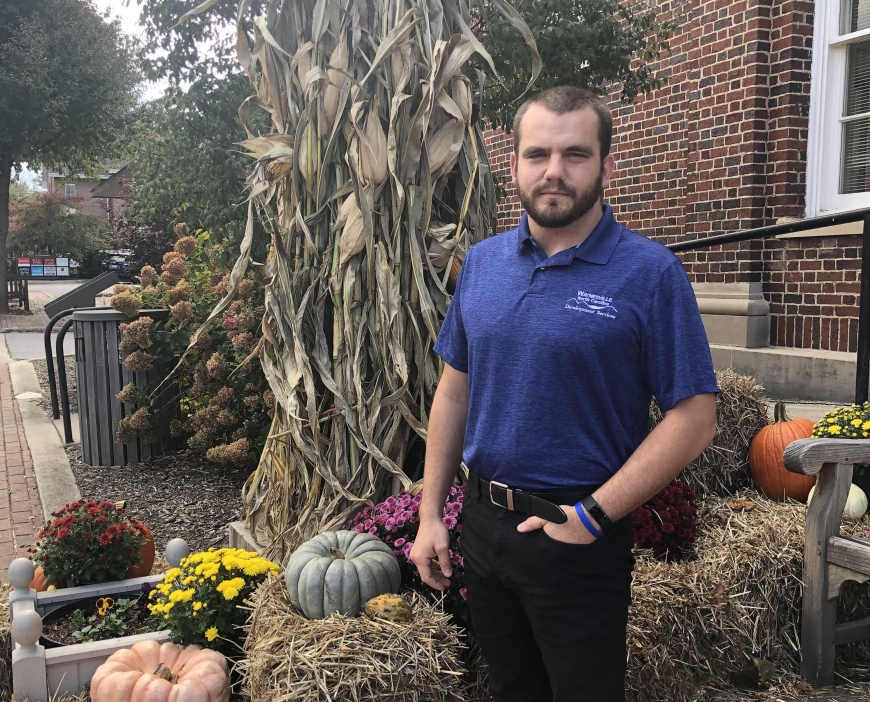 Jesse Fowler
Town Manager Robert Hites announced that he has appointed Jesse D. Fowler as Waynesville's Assistant Town Manager. Fowler is currently serving as a Planner for the Town.
Fowler has a background in town planning, Information Technology, CADD modeling software, and ArcGIS mapping software. He has a double major in Political Science and Philosophy and a Master's in Public Administration from Western Carolina University. While in the Development Services Department, Fowler worked as a staff member with the Comprehensive Land Use Plan Steering Committee, reviewed site plans, managed the department's GIS data, worked with Code Enforcement, and presented policies to the Planning Board and Board of Aldermen. He assisted the manager's office in maintaining the audio-visual equipment in the Board room and held citizen meetings on planning and recreational projects. He currently serves as vice president of Haywood Waterways Association.
"The Town is fortunate to have retained an employee with IT and Development Services skills in a time when a number of hardware components need replacement. The Town has recently approved its fifteen-year Comprehensive Land use plan and is moving to draft a new ordinance that places the plan into action. He will coordinate the flow of agenda items with the Town's departments. We look forward to his leadership as the Town updates and improves many of its policies and practices" said Hites.