Archived Outdoors
Two new lifeguard instructors certified in Waynesville
Wednesday, October 14, 2020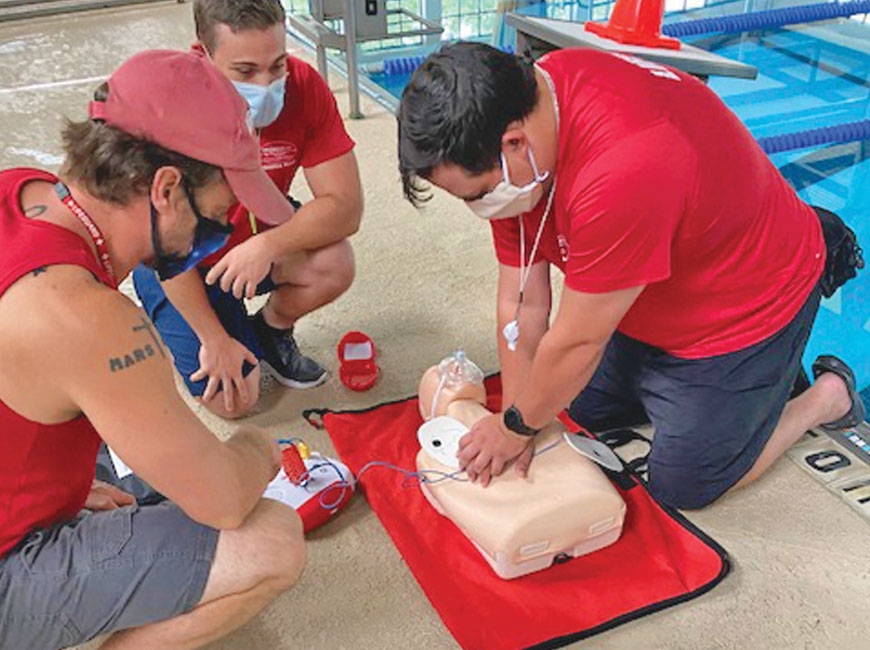 Lead Lifeguard Brandon Anderson and fulltime lifeguard Ben Williams complete their requirements to become lifeguard instructors. Donated photo
Two lifeguards at the Waynesville Recreation Center have been officially certified as American Red Cross Lifeguard Instructors.
Brandon Anderson is the Waynesville Parks and Recreation Department's lead lifeguard, and Ben Williams is a fulltime lifeguard at the pool. With the certification complete, Anderson and Williams can offer instruction to members of the public and aquatics staff.
"They are the pinnacle of water safety and I'm proud of their accomplishments," said Luke Kinsland, aquatic supervisor for the Waynesville Recreation Center.
Lifeguard courses are offered at the Waynesville Recreation Center on an as-needed basis, with CDC guidelines observed. To set up a time, contact Kinsland at This email address is being protected from spambots. You need JavaScript enabled to view it. or 828.456.2030.