Archived News
Pandemic impacts Franklin's tourism revenue
Wednesday, October 14, 2020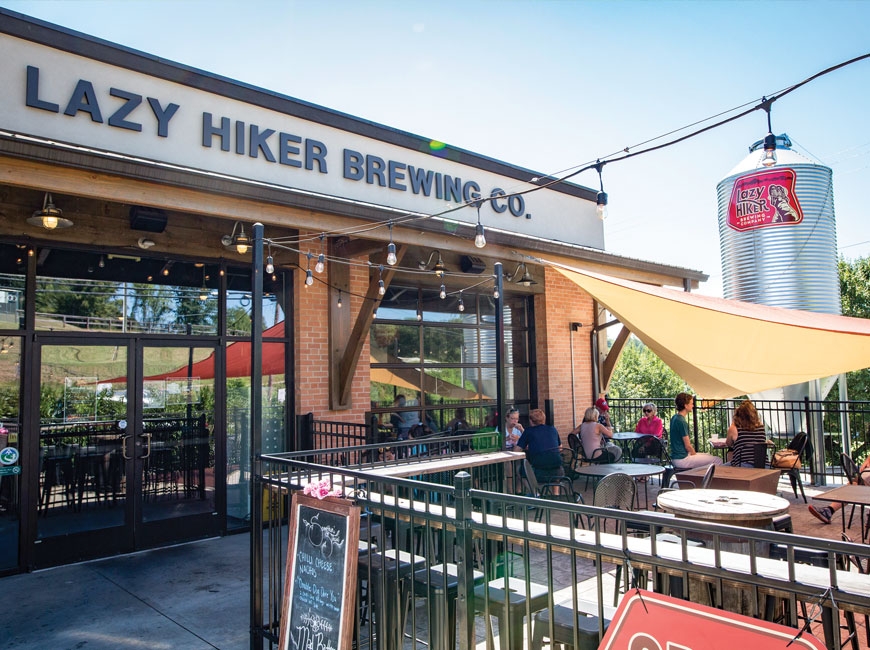 The Town of Franklin is one of the many local governments that saw a decrease in its occupancy tax revenue this year due to the COVID-19 Pandemic.
In addition to Macon County collecting a room tax, the Town of Franklin also collects its own 3 percent tax on accommodations within the town limits. While Franklin gets its fair share of visitors looking for outdoor adventures, the town doesn't have as many short-term rentals within the town limits as others do, which could be why the Franklin TDA has seen a decrease in revenue this summer.
"The Franklin Tourism Development Authority experienced a decline in local occupancy tax like many other municipalities and counties. However, due to the TDA's healthy fund balance the TDA was able to balance and close out fiscal year 2019-2020 in better financial health than other towns and counties," said Summer Woodward, town manager.
According to the TDA's reports, the anticipated budget for 2019-20 was $140,000 but the total revenue collected due to COVID-19 was $115,935.34. The TDA's total expenses were at $118,665, which means $2,729 had to be used from the TDA's $152,631 fund balance to balance the budget.
The town's tourism numbers rely heavily on downtown events and festivals, which have obviously taken a hit during the pandemic. To ensure safety of residents, visitors and businesses, the town decided early on to cancel its popular fall Pumpkin Fest, an event that brings thousands of people to Macon County. The town also recently placed a moratorium on issuing permits for people to use the gazebo downtown for community events.
Franklin also benefits from Appalachian Trail thru-hikers that flood the area during the beginning of their journey in March and April, but with the AT Conservancy urging hikers to postpone their trips until after the pandemic, those numbers were also down. Thru-hikers — who are mostly camping — also don't contribute as much to the room tax revenue as other demographics of visitors coming to Macon County. Franklin only had room tax collection numbers through June since reports are issued a month or two after the fact. If the numbers in other counties are any indication, Franklin could see a boost in July and August numbers.
Even though room tax numbers were down this summer, Woodard said Franklin did experience an influx of visitors to downtown despite the pandemic and the town went out of its way to decorate for fall and welcome them. Some local businesses have suffered while others have adapted, flourished and grown during COVID-19. Woodard has been surprised at the number of new businesses opening in Franklin during these uncertain times.
"Tourism-related businesses have experienced hardships due to COVID-19. Hotels and motels, restaurants and retailers have all had to re-adjust to a new normal," she said.
Next week, The Smoky Mountain News will take a closer look at how the pandemic has impacted individual businesses and whether the growth in overnight stays translated into more revenue for downtown retailers.