Archived News
Early voting starts Oct. 15
Wednesday, October 14, 2020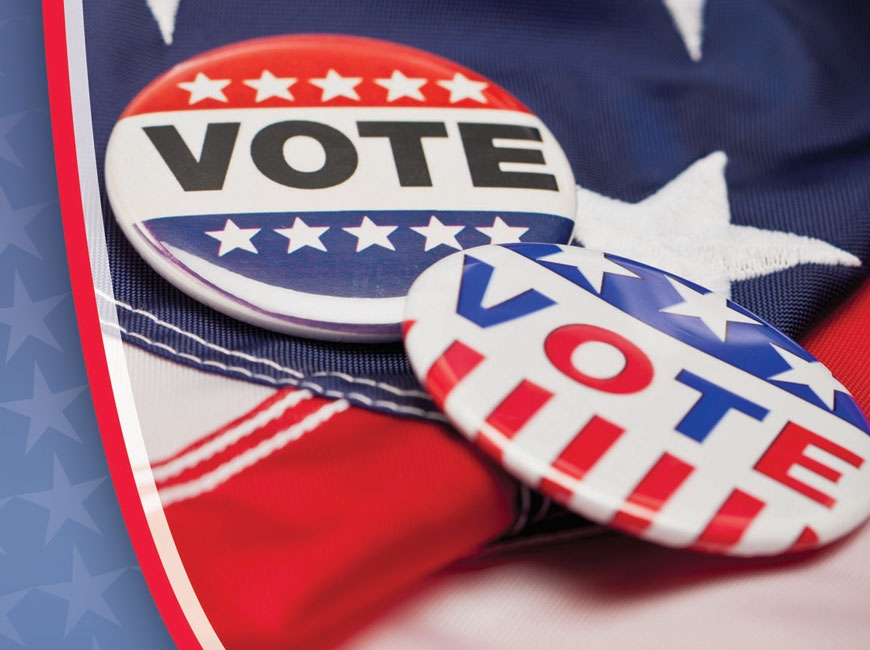 Early voting runs from Thursday, Oct. 15 through Oct. 31. Early voting sites in The Smoky Mountain News coverage area will include:
Haywood County
• Clyde Municipal Building, 8437 Carolina Blvd., Clyde
• Haywood County Senior Resource Center, 81 Elmwood Way, Waynesville
• Canton Library, 11 Pennsylvania Ave., Canton
Jackson County
• Cashiers Recreation Center, 355 Frank Allen Rd., Cashiers
• Cullowhee Recreation Center, 88 Cullowhee Mountain Rd., Cullowhee
• Jackson County Board of Elections, 876 Skyland Dr., Sylva
• Qualla Community Building, 181 Shoal Creek Church Loop, Whittier
• Western Carolina University, 245 Memorial Dr., Cullowhee
Macon County
• Highlands Civic Center, 600 N. 4th St., Highlands
• Macon County Community Building, 1288 Georgia Rd., Franklin
Swain County
• Birdtown Recreation Center, 1212 Birdtown Rd., Cherokee
• Swain County Board of Elections, 1422 Highway 19 South, Bryson City
Voting in person
Election Day is Tuesday, Nov. 3. Polls are open from 6:30 a.m. to 7:30 p.m. Voters who are in line at 7:30 p.m. will still be allowed to vote, no matter how long the line is. Voter identification is not required.
Vote only at your precinct, which can be found by visiting https://vt.ncsbe.gov/reglkup. You can also find a sample ballot listing all of the races in which you're eligible to vote.
Do not visit polling sites to determine the status of your absentee ballot. Visit https://northcarolina.ballottrax.net/voter.
Registering to vote on Election Day is not an option in North Carolina.
Significant measures will be taken to guard against the spread of COVID-19, including enforcement of social distancing. Masks will be provided for those who don't bring their own.