Archived News
Jim Moore rejoins the DA's office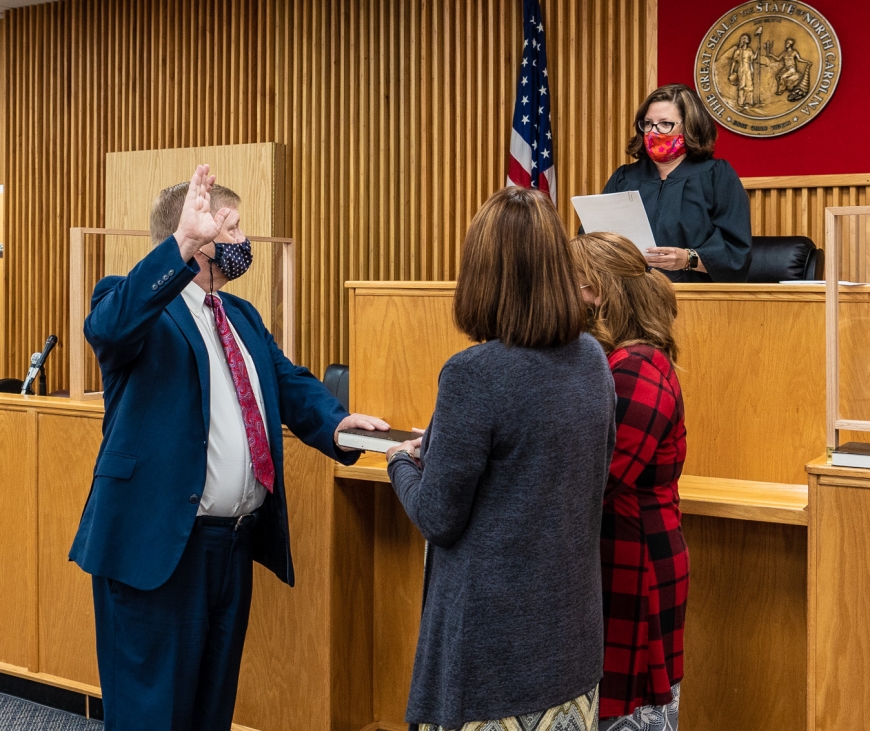 District Attorney Ashley Hornsby Welch announced Thursday that Jim Moore has joined the 43rd Prosecutorial District as an assistant district attorney.
For Moore, it's a return to familiar legal terrain. A trial attorney in Western North Carolina for 34 years, 17 of those years were spent as an assistant district attorney.
Though based in Macon County, Moore will work across the seven-county district as needed.
"Jim is an exceptional attorney with a vast amount of experience as a prosecutor," Welch said. "I'm delighted to have him back on board in the 43rd Prosecutorial District."
District Court Judge Monica Leslie swore in Moore on Thursday in Macon County Superior Court.
The district has an office in each of the seven counties and, with the addition of Moore, 43 employees, including 14 prosecutors.
Moore and his wife, Connie, met in law school, and have three children, ages 32, 30 and 21. The couple have been working together on Main Street in Waynesville.
"For the last 20-plus years our family has lived on a small horse farm in the Ironduff community," Moore said. "When time allows, I love to play golf, hunt and, most importantly, spend time with my family."