Archived Reading Room
Don't know much about history: time for a change
Wednesday, September 30, 2020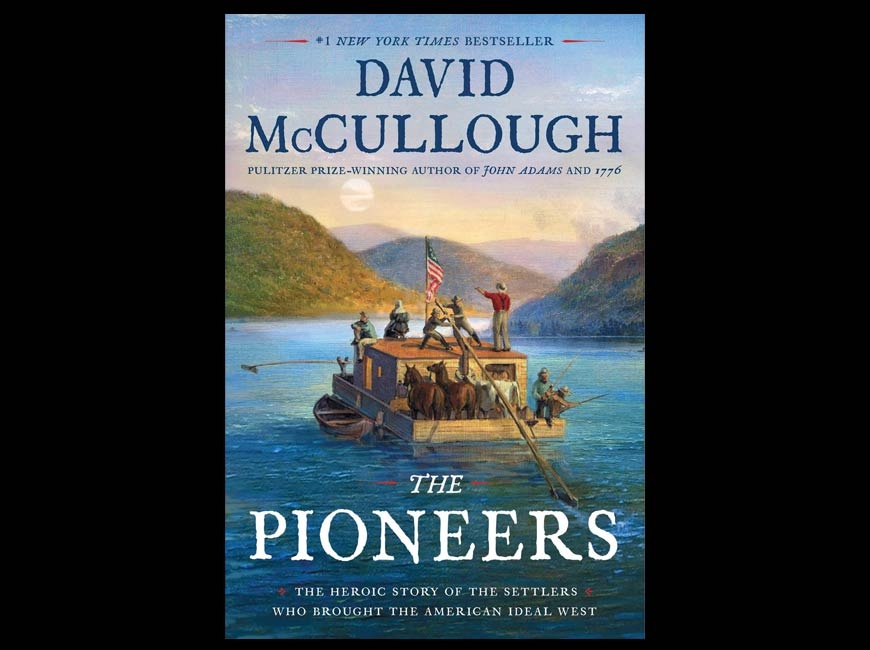 In mid-August, I was sitting in the waiting room of my local auto repair shop typing away on my computer when a conversation from the adjoining room intruded on my concentration. There the two men who operate the service desk and two mechanics were lamenting their children's ignorance about history. For several minutes, they traded stories of kids and grandkids who had little knowledge of the American Revolution, the Civil War, and the major events of the twentieth century.
These four guys with grease under their fingernails had probably never attended college, yet they knew enough history to realize the deficiencies of their descendants' education.
And they are correct.
Google "young Americans knowledge of history," and you'll find a multitude of sites echoing the complaints of these men. For whatever reason, many of today's students and even many adults are illiterates regarding the past.
Which is pathetic, considering that the we can readily access and explore the past online, and that we are living in a golden age of histories and biographies.
The Internet furnishes us with a wealth of documentaries, videos, essays, papers, and personal stories having to do with history. Here we find everything from accounts of the Peloponnesian Wars to the French Revolution, from the influence of Abigail Adams on the American Revolution to Booker T. Washington and the Tuskegee Institute. Press a few buttons on the keyboard, and you can hop aboard a time machine and travel backwards in time.
Even better, teachers, students, and we ourselves live in an age when historians and biographers have given us a treasure chest of great reads.
Let's explore a few of these.
In 1776, David McCullough takes readers deep into the American Revolution and the writing of the Declaration of Independence. His story of young Theodore Roosevelt, Mornings on Horseback, remains one of my all-time favorite biographies, and his other volumes on John Adams, Harry Truman, and the Wright Brothers are fine accounts of these men, their accomplishments and their failures. The Pioneers: The Heroic Story of the Settlers Who Brought the American Ideal West, was a particular delight for me, as I realized how ignorant I was of those who settled the Mid-West and beyond. As a teacher, I had my high school students read both 1776 and John Adams, books they were easily able to grasp.
If you're looking for an excellent textbook of American history, try a book previously reviewed in the Smoky Mountain News, Wilfrid McClay's Land of Hope: An Invitation to the Great American Story. This book and the accompanying teacher's guide by the same name offers young and old a wonderfully nuanced look at the American past.
For young people wishing to explore world history, I'd point them to the work of Susan Wise Bauer: her four-volume Story of the World and her more advanced texts on ancient and medieval history. For readers whose children and grandchildren are homeschooling or distance-learning this year, I would also highly recommend Bauer's The Well-Trained Mind in which she guides parents through a classical education from grades K-12.
Other favorites from my personal library include Victor Davis Hanson's Carnage and Culture: Landmark Battles in the Rise of Western Culture, which I also used in the classroom when teaching world history; Eugene Sledge's With The Old Breed at Peleliu and Okinawa, which inspired the HBO miniseries "The Pacific" and which many critics consider the best account of combat in World War II; and Paul Fussell's The Great War and Modern Memory, which combines literature and tales of the trench fighting in World War I.
For the ambitious, let me recommend Shelby Foote's three-volume history The Civil War, which some have called the American Iliad; The Last Lion, another hefty three-volume study of Winston Churchill by William Manchester (Paul Reid completed the last volume after Manchester's death); and Rick Atkinson's World War II trilogy, beginning with An Army At Dawn: The War in North Africa, 1942-1943.
These titles are but a sampling of the many splendid books awaiting readers. Open them, share them with our young people, and we connect ourselves to our past and make ourselves more fully human in the process.
•••
In his online essay, "Demon Screens," Professor Mark Bauerlein of Emory University once again urges parents and teachers to encourage young people to shut down their electronic screens and read books. He analyzes data showing that reading scores among students of all ages are on a downhill slide, and that the SAT and ACT are following a similar trajectory. The class of 2019, for example, scored record lows on the ACT in both English and mathematics. Bauerlein blames our digital age for damaging the abilities of our young people to interpret what they've read.
In this time of pandemic, when many students are spending more and more of their hours staring at a screen, Bauerlein's message about the importance of reading books is right on the money. He ends his essay with these words:
"It is time for parents and teachers, priests and coaches to become truly countercultural voices. Take away the phone until the young people finish their homework, do their chores, shoot some hoops, clean their plates, and read their books."
(Jeff Minick reviews books and has written four of his own: two novels, Amanda Bell and Dust On Their Wings, and two works of nonfiction, Learning As I Go and Movies Make the Man. This email address is being protected from spambots. You need JavaScript enabled to view it.)