Archived News
County will assume Clyde PD duties
Wednesday, September 23, 2020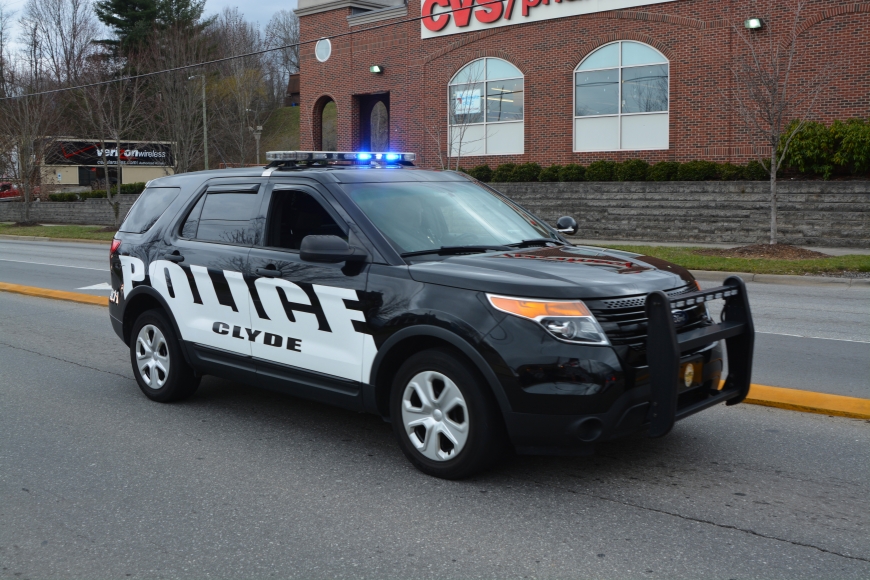 Cory Vaillancourt photo
A request by the Town of Clyde to disband its police force and contract with the Haywood County Sheriff's Office for policing services was approved by Haywood County commissioners Sept. 8.
"The chief deputy, my hat's off to him," said Haywood County Sheriff Greg Christopher of Jeff Haynes' work on the project. "He's worked very, very hard with Joy [Garland, Clyde town administrator] to make this happen. Many hours went into this, to make sure the town of Clyde feels that they will get professional law enforcement services, and we look forward to this occurring."
Per the agreement between the town and the county, the sheriff's office will provide the services of four deputy sheriffs and one supervisor to the town beginning Oct. 1 and ending at the end of June 2025. As a result, there will be no change in the level of policing in the town.
Through next June, the town will pay $30,893 per month for the services. The next year, it'll be $32,605 per month. The year after that, the cost rises to $40,125, before dropping down to $37,340 in the fourth year, and then finally $47,083 for the final year of the deal.
Assets of the Clyde Police Department — including weapons and vehicles — will be transferred to the county. Patrol cars will be rebranded with the HCSO livery and feature a decal designating them as Clyde Patrol. Officers currently serving the town will be given the opportunity to complete the additional training required of sheriff's deputies.
The deal is revenue-neutral for the county, meaning it won't cost Haywood County taxpayers a dime to provide the services to the town.
"I think it's a good joint relationship and something that's a positive change," said Commissioner Brandon Rogers.
Clyde Mayor Pro Tem Frank Lay said it was also revenue-neutral for the town, but would probably result in more and better services for basically the same cost to the town's taxpayers.
The town of Clyde regularly competes with the town of Maggie Valley for Haywood County's smallest population; given the economies of scale, it's been hard for Clyde to staff the positions continually.
"We have had a difficult time employing and retaining good police officers, mainly because we don't provide state benefits like most all towns across the state of North Carolina," said Clyde Mayor Jim Trantham.
Town officials including Trantham, Lay and Garland stressed the move was completely unrelated to the "defund the police" discussions currently taking place across the country, the state and the region.