Archived News
Sen. Tillis wants Ginsburg's seat filled now
Wednesday, September 23, 2020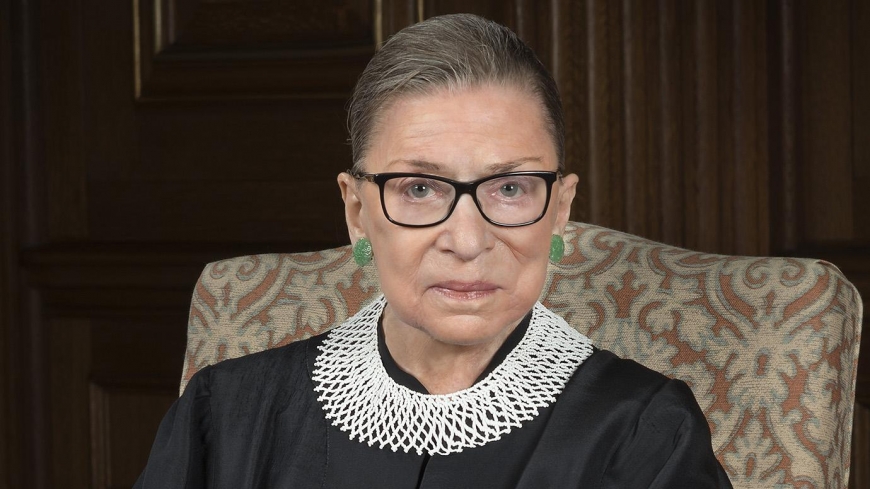 Shortly before Associate Justice of the U.S. Supreme Court Ruth Bader Ginsburg passed away on Sept. 18 after serving on the nation's highest court for 27 years, she dictated to her niece her final wish: that her seat not be filled until a new president was elected.
That meant little to Senate Republican leader Sen. Mitch McConnell, who wasted no time in saying he'd move to confirm whatever nominee President Donald Trump might offer.
It also meant little to embattled North Carolina Republican Sen. Thom Tillis, who quashed any notion of fair play related to McConnell blocking President Barack Obama's nomination of Merrick Garland upon the death of then-justice Antonin Scalia back in 2016, more than eight months before the presidential election.
"Four years ago, a Supreme Court vacancy arose under divided government and a lame-duck president as Americans were choosing his successor. Today, however, President Trump is again facing voters at the ballot box and North Carolinians will ultimately render their judgment on his presidency and how he chooses to fill the vacancy," Tillis said in a statement.
At the time of Ginsburg's death, the U.S. was again ruled by a divided government, but not a lame duck president; however, that her seat would be filled just six weeks before a highly-contested election also didn't seem to bother McConnell or Tillis, who in 2016 used the reasoning that eight months was too close to an election to fill a SCOTUS seat.
"It is essential to the institution of the Senate and to the very health of our republic to not launch our nation into a partisan, divisive confirmation battle during the very same time the American people are casting their ballots to elect our next president," Tillis said in 2016.
Tillis has consistently trailed his Democratic challenger, Wake County attorney Cal Cunningham, in polls since at least June. Cunningham, like other Democrats, opposes a nomination at the present time.
"North Carolinians are already voting and will continue to do so in the coming weeks," he said. "They deserve that opportunity to have their voices heard, and then, it should be up to the next President and next Senate to fill the vacancy on our Court."
Look for expanded coverage of the Tillis/Cunningham race in the next issue of The Smoky Mountain News, available on Wednesday, Sept. 28.