Archived News
Tribe purchases casino-adjacent property
Wednesday, September 23, 2020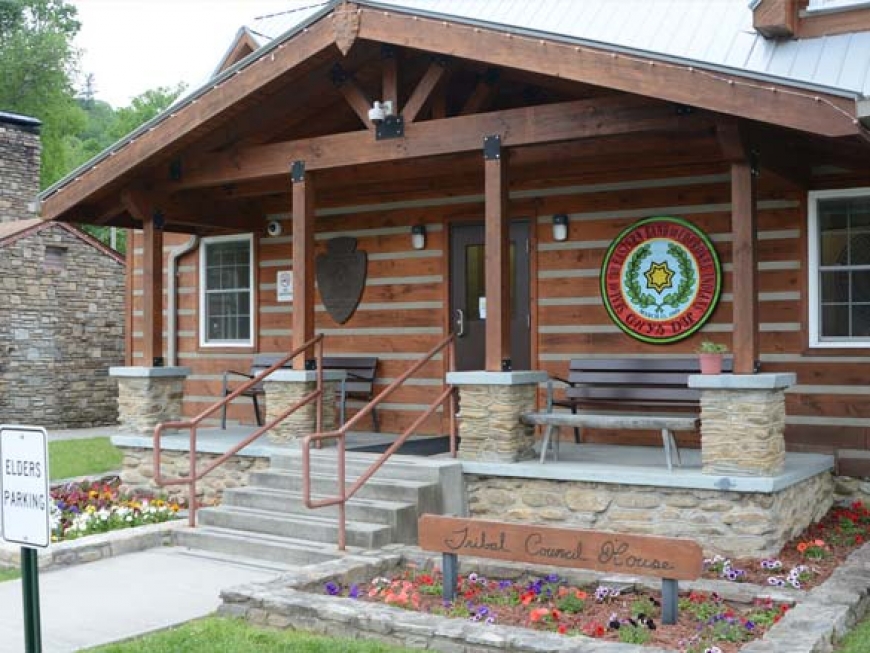 Tribal Council unanimously approved a $3.4 million land purchase in the Painttown Community during its meeting on Thursday, Sept. 3.
The parcel includes 4 acres of land adjacent to Harrah's Cherokee Casino Resort and is currently home to the Tribal Gaming Commission office as well as a large parking lot. The property neighbors the El Camino Motel and had been held by Davy Mitchell Arch.
"This acreage originally was in a long-term lease — it was a 20-year lease," Principal Chief Richard Sneed told Tribal Council. "It included the parking area down at the far end and also the land that the TGC building is on. That lease ended at least a year and a half, two years ago, and we've been doing an annual recurring lease on it."
The property is an "essential purchase that's been put off a long time," said tribal attorney Jay Gallinger.
The Lands Acquisition Committee approved the purchase on Aug. 10. Tribal Council's vote authorizes Sneed to enter into a contract for the property's purchase on the tribe's behalf, with the money to come from the fund balance of Endowment Fund No. 2. The tribe has not yet closed on the purchase but expects to do so soon, Gallinger said in a follow-up call.
The vote was unanimous by all those present, with Wolfetown Representative Chelsea Saunooke and Big Cove Representative Perry Shell absent for the vote. Sneed has ratified the resolution.