Archived News
Clampitt/Queen forum announced
Wednesday, September 16, 2020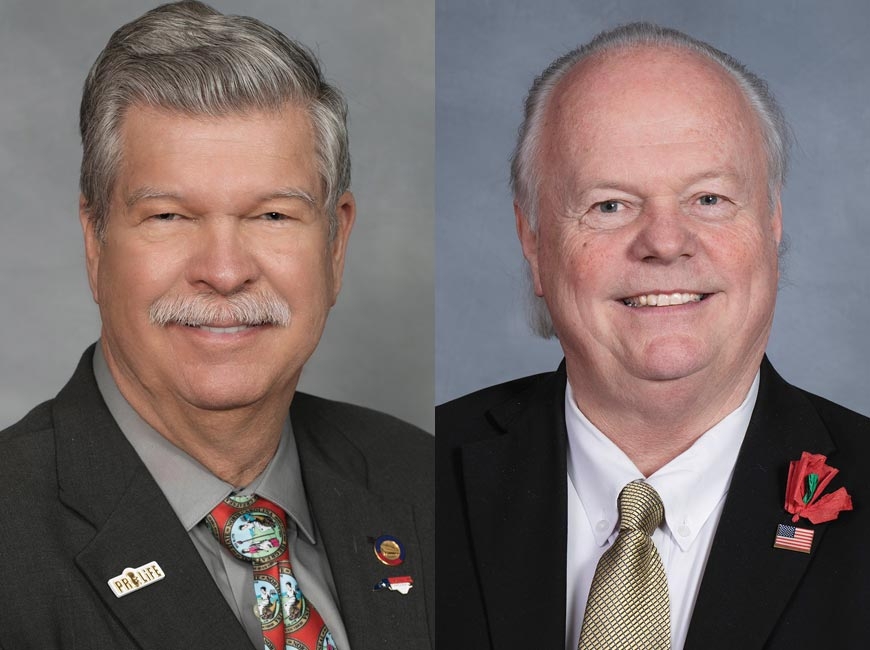 Mike Clampitt (left) and Joe Sam Queen.
Republican Mike Clampitt and Democrat Rep. Joe Sam Queen, candidates for the North Carolina House of Representative District 119, will appear at a virtual town hall hosted by The Smoky Mountain News and Blue Ridge Public Radio.
On the evening of Thursday, Sept. 24, candidates will join moderators Lilly Knoepp and Cory Vaillancourt for "NC 119: Virtual Town Hall" starting at 7 p.m. Both moderators will pose questions for these political veterans as well as ask questions sent in by the community and local leaders.
This will be the fifth time that these two candidates have gone head-to-head to represent the people of Haywood, Jackson and Swain counties.
Residents of the district are invited to submit questions about current issues like COVID-19, racial justice, employment in the mountains, or other relevant issues by visiting the Facebook event page, www.bit.ly/5NC119.
The virtual event will be hosted at Western Carolina University. Due to venue capacity limits currently in place, the event will not be open to the public, but will be livestreamed on Blue Ridge Public Radio's Facebook page.