Archived Arts & Entertainment
The roots of Joy: Ron Rash and Western Carolina University
Wednesday, August 19, 2020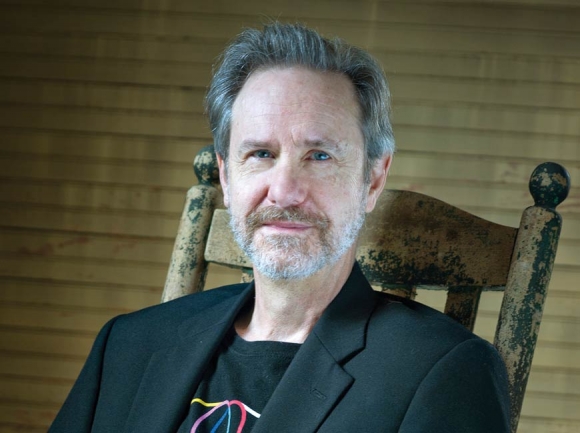 Ron Rash. WCU photo
Acclaimed Appalachian writer and poet Ron Rash has made a substantial impact on American literature during his three-decade career, but one of his most enduring legacies may be the influence he's had on a whole crop of younger writers, like Jackson County author David Joy.
"I actually met him before he took a class with me," said Rash, the Parris Distinguished Professor in Appalachian Cultural Studies at Western Carolina University. "One of our fellow teachers, Annette Debo, had him in a class and he'd written a really good essay and she said, 'I'd like you to read this guy's essay.' It was about trout fishing, and she knew I liked that. I read it and I said, wow, this is really good, I'd like to meet him."
The two bonded, and as Joy related in a recent interview, cultivated a deep friendship based more around casting lines than writing them — despite Rash breaking Joy's fly rod one day.
Rash said he ended up having Joy in one or two classes and recognized his ability even at that early stage of Joy's development as a writer.
"He knows how to tell a story and in some ways, that's what you can't teach. I mean, some people can tell a story and some can't and David had that ability. He's talked to me about his grandmother telling stories and that may have helped. He's a very vivid writer," said Rash. "I think with somebody such as David, you're more of a cheerleader. You just want them to get started."
As with almost anything, talent isn't a sure-fire ticket to success — in fact, without discipline and dedication, talent and a nickel will get you a bowl of fish and grits, and not much else.
"He had something that was more important. I think sometimes talent's overrated, but what I noticed about him was I would tell him, 'This is a writer that might be helpful to you.' William Gay was an example of that," said Rash, to whom Joy dedicated his latest novel, When These Mountains Burn. "I make all sorts of suggestions to students, but David read these people and to me that that showed he was very serious. That, to me, is when you know you're dealing with a serious person — someone who's going to be a serious writer because he knew he had to develop and the best way to develop is to read and work hard."
Rash's latest work revisits 'Serena'
The New York Times has called Western Carolina University Professor Ron Rash "one of the great American authors at work today," and his latest book is a prime example of why.
In the Valley: Stories and a Novella Based on Serena came out on Aug. 4, and revisits some of the memorable characters in his best-selling 2009 novel Serena.
"I didn't want it to be Ghostbusters 2," Rash laughed. "I mean, I'm always a little leery of a sequel, but I had a character named Ross who was hugely important to me. He was one of the timbermen, but I knew he had a deeper story."
Rash had also been itching to add a novella to his storied body of work, which includes poetry, short stories, novels and even a children's book. But it's still Serena, subject of a 2014 feature film starring Jennifer Lawrence and Bradley Cooper, that most readily comes to mind when one mentions Rash.
"Ross is one of the most heroic characters I've created, one of the characters I cheer for," he said. "Readers who've read Serena and wondered what happened to Rachel, they'll find out. We'll see Serena for the first time without her husband, proving she's even more ferocious. In a sense, she's kind of like a female praying mantis, and now she's unleashed."