Archived News
Haywood mourns COVID-19 losses
Wednesday, August 19, 2020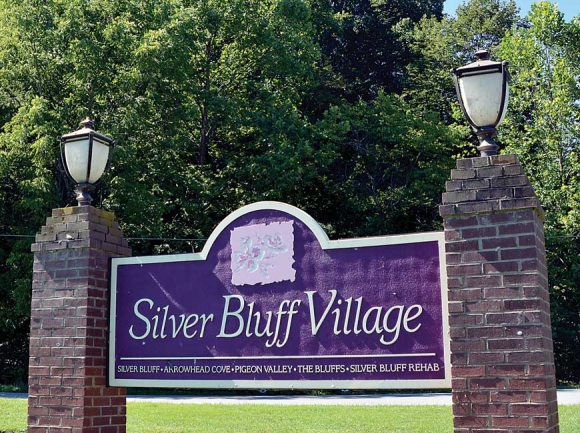 A COVID-19 outbreak at Silver Bluff Village in Canton has resulted in 24 deaths in the last couple of weeks, bringing the virus's devastation too close to home as families have lost their loved ones.
"If you would have told me two months ago we'd have 24 COVID-19 related deaths, I wouldn't have believed you," Haywood County Health Director Patrick Johnson told commissioners Monday afternoon.
Dr. Mark Jaben, medical director for Haywood County Public Health, said the outbreak led to 150 Silver Bluff staff and residences being infected with the virus. While that high number doesn't seem to portray anything positive, he said there was a silver lining in the tragedy happening at the nursing home. Through trace contacting efforts, Jaben said only eight family members of those employees tested positive for COVID-19.
"Only eight family members were infected — what that represents is that isolation and quarantine work," Jaben said. "Despite the pain and suffering of those who died... from a community perspective, the tragedy of Silver Bluff looks like it won't be transmitted back into the community. Some have opted out of contact tracing — we hope those people are still quarantining themselves because that is key when prevention isn't enough."
Johnson said a majority of the cases the county is seeing are from work exposure and then they are transmitting it to their family members. Others have contracted the virus while vacationing in Florida and other hotspot areas. The most common symptoms are still chills, sweats, fever, loss of smell or taste, headache and dizziness.
A newer trend, he said, is that positive cases are taking longer to recover. However, he said the rate of new cases does seem to be slowing down and he thinks it's because more people are wearing masks in public and taking more serious precautions.
Haywood County has had a total of 463 positive cases — 318 are recovered, 104 people are currently in isolation and 206 people are currently in quarantine.
Macon County has a total of 494 positive cases — only 57 are active, 433 are recovered and four have died. Macon Public Health issued a press release Tuesday morning stating that a public health employee was isolated at home after testing positive for COVID-19. Close contacts have been notified and tested and the person's work area has been disinfected.
Macon County Schools announced Monday that a school employee had tested positive on Aug. 14 and other staff and parents could have been exposed.
Unlike Haywood, Macon Public Health stated that positive cases were still increasing and advised business owners to consult with the CDC for guidance on what employees should do if they have been exposed.
Alison Cochran, public health director for Swain County, gave commissioners an update on cases during an Aug. 13 board meeting. The county has had a total of 121 positive cases — only four residents are under isolation and being monitored and there have been three deaths. Cochran said 11 positive cases have had to be hospitalized but currently there is only one hospitalization.
Moving forward, she said her staff would be decreasing their updates to twice a week instead of daily because of the staff time it takes to put the data together. On a positive note, she said test results are now coming back in three to five days.
"We need to get away from reporting just the numbers because that's what everyone is focusing on — we need to look at the trends," she said.
Cochran also told commissioners the health department would be contracting with a company that could handle all of the contract tracing efforts going forward.
"Once we enter the contact in the database they take it from there and will contact the person several times and that takes the burden off of us, but we will still keep track of the positive cases," she said.
Jackson County has had a total of 473 positive cases — 13 are currently in isolation and seven people have died.
Looking at the state as a whole, North Carolina has had 145,516 positive tests, 980 people are currently being hospitalized and 2,384 people have died.