Archived News
Canton Labor Day events
Wednesday, August 19, 2020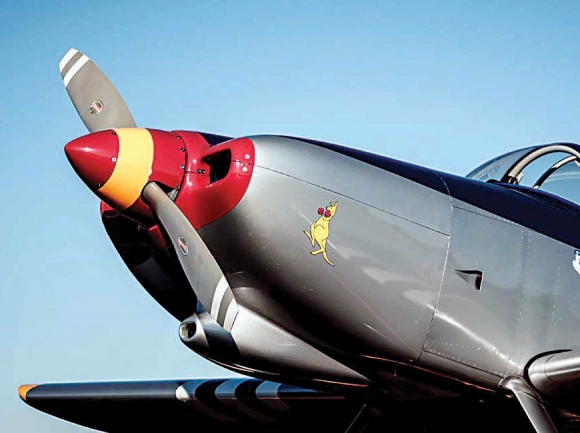 Used to putting on exciting, ground-based Labor Day events, the Town of Canton this year will move that action to the air. Bandit Flight Team photo
The Coronavirus Pandemic may have left plans for Canton's historic Labor Day festival up in the air, but a new idea launched by town officials Aug. 13 means things are looking up.
"There will be a celebration in Canton, but it will be in the sky," said Canton Mayor Zeb Smathers, promising a Labor Day "like no other."
Canton's Labor Day Festival, the oldest in the South, has been one of Haywood County's most anticipated events each September since 1906. In recent years, the festival has experienced a resurgence, booking big-name musical acts like Joe Lasher, Yonder Mountain String Band and the Oak Ridge Boys.
This year, it was to be pop country icons Diamond Rio and bluegrass legend Doyle Lawson, but as the live music industry began to experience the disruption of lockdowns and bans on large public gatherings earlier this year, Canton's annual festival just didn't make sense and was officially canceled in late June.
But Smathers and Canton's Board of Aldermen/women didn't want to let residents down, so around noon on Labor Day, the skies over Canton will be abuzz with vintage prop planes.
Around 25 times a year since 2012, the Raleigh-based Bandit Flight Team has thrilled audiences with flyovers at parades, NASCAR events and N.C. State football games.
Best of all, the airshow provided by the team will come at no cost to the town, keeping Canton's budget grounded firmly in reality — the Cruso Endowment picked up the tab.
"They're going to form up over Hazelwood, fly around Waynesville, visit the hospital and then come to Canton for a brief air show," said Pat Smathers, the Canton attorney who handles much of the endowment's activity.
Normally, the town would budget about $120,000 for the Labor Day festivities, but sponsorships and other revenues make up most of that; the town's actual outlay is usually less than $20,000, but this year they won't even need that — the budgeted revenue will remain in the town's general fund.
Mayor Smathers said announcements on additional Labor Day events would be forthcoming.