Archived News
University employees sue UNC System, Gov. Cooper
Wednesday, August 12, 2020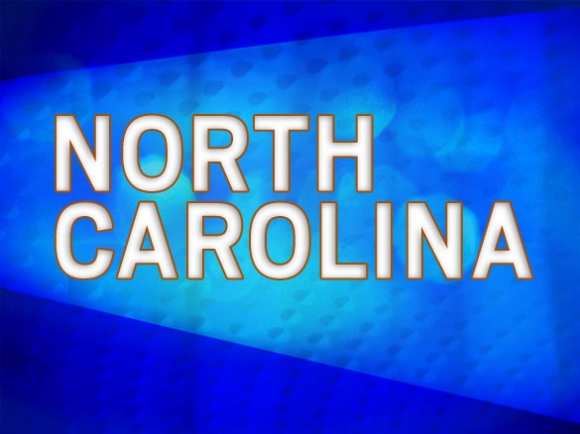 Seventeen employees at University of North Carolina System schools — including two from Western Carolina University — are suing the university system and Gov. Roy Cooper in a class-action lawsuit demanding a halt to plans to resume residential instruction until such instruction can take place safely.
"Plaintiffs seek to prevent UNC and its constituent institutions from violating their clearly established right to a safe work place; their right to conditions and a place of work free from recognized hazards and/or dangerous activities that are likely to cause them injury or death; their constitutionally protected property rights to work and earn a livelihood, and their rights to life, liberty and the pursuit of happiness; and to forbid the continuance of any wrongful acts or the doing of some threatened or anticipated injury," reads the complaint.
Plaintiffs in the case include Assistant Professor of Physics and Astronomy Enrique Gomez and Associate Professor of Inorganic Biochemistry Jack Summers. The complaint was filed Aug. 10 in Wake County Superior Court.
The complaint alleges that neither Cooper nor the UNC Board of Governors have done "anything" to ensure that university faculty and staff aren't placed at increased risk of exposure to COVID-19 due to returning to work on campus alongside tens of thousands of students. The lawsuit cites an executive order from Cooper's office stating that despite the many benefits of in-person school at all levels, such gatherings "will increase the risk of COVID-19 spread, even after all health and safety measures are put in place."
"No office, dormitory, classroom space, common area, recreational area or any other space located on the UNC System campuses where Plaintiffs and the Sub-Classes they seek to represent will work were designed and constructed with the idea of COVID-19 in mind, and specifically, the ventilation of those spaces," reads the complaint.
When the pandemic began in March, students were sent home and in-person instruction was halted. However, in April UNC announced that in-person classes would resume that fall. Since that announcement, the complaint points out, case numbers have surged.
A return to in-person classes will likely amplify the spread, the suit alleges. Employees have been instructed to return to their workplaces, and while they are required to self-report any symptoms or COVID-19 exposure, they are not required to provide that information to their coworkers. Additionally, enforcing masking requirements on the thousands of students who will soon return to campus will be nigh impossible.
The universities' plans to prevent spread on campus are insufficient, the suit charges. Students will not be tested prior to arrival on campus, and no tests will be required for employees either. Schools will rely on students to self-report any symptoms or exposure. The suit cited a July 2020 study published in JAMA Network Open that modeled transmission in a hypothetical cohort of 4,990 college-age students without COVID-19 and 10 students with undetected asymptomatic COVID-19. The study concluded that "We identified no circumstance in this modeling study under which symptom-based screen alone would be sufficient to contain an outbreak."
Furthermore, the kits that UNC institutions had planned to provide to incoming students — they would contain, among other things, face masks, hand sanitizer and a thermometer — were supposed to be available Aug. 8-14 but have been delayed and are now expected to arrive Aug. 20 at the earliest, the complaint states. At WCU, move-in started Aug. 1 and classes begin Aug. 17.
The virus presents a risk to students but an even greater one to university employees, said the lawsuit, as risk increases significantly with age. Existing sick leave policies are not nearly sufficient to compensate employees for the kind of extended illness or medical expense that could result from a severe case of COVID-19. Under the Federal Families First Coronavirus Response Act, employees can receive up to 100 percent of regular pay, but with a cap of $511 daily and $5,110 total. In case of sickness, the loss of pay could well exceed this benefit amount, the complaint states.
"Plaintiffs and the Sub-Classes they seek to represent are now faced with a false dichotomy: go to work and risk exposure to COVID-19 or not go to work and risk termination from their jobs," the complaint states.