Archived News
Waynesville takes steps to address gender balance, pay
Wednesday, August 05, 2020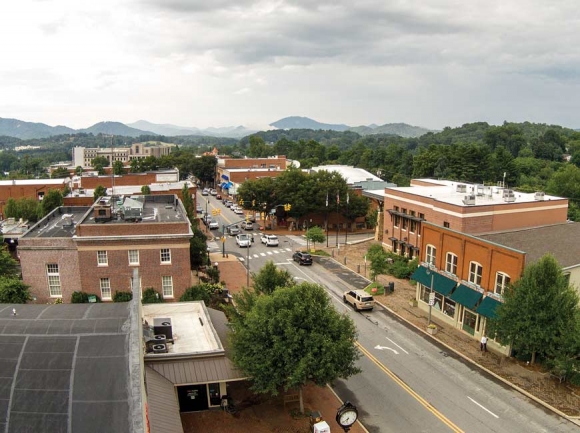 As the largest North Carolina town west of Asheville, Waynesville often sets the bar for how other municipal governments handle issues of governance. Although it's among the worst in terms of gender balance in the workplace, Waynesville's leaders are now attempting to set an example of how to deal with it.
"What I noticed is that we do have some women in decision-making positions that are grossly underpaid for what they're doing," said Alderman Anthony Sutton.
Sutton spoke up at a recent budget meeting over issues of pay disparity, including that of Assistant Town Manager Amie Owens, who makes only about $71,000 despite accumulating oversight of several other departments, including information technology.
Sutton's comments led to the town funding a $17,000 study to examine who gets paid what.
"What we're doing is not just a pay study, it's a job study," he said. "You may have a man and a woman with the same job title, but they're not doing the same things."
Men are also significantly overrepresented on the town's staff roster; out of 173 full-time salaried employees, only 31 are women. Of the 30 highest salaries paid by the town, only four go to women.
"We're making strides to hire more women, and I think part of the study will show us what we need to do to achieve that," said Sutton. "We need a baseline of where we are, and we know where we should be. We just need to make an action plan to get there."
The recent departure of Finance Director Ben Turnmire, for example, is a great place to start, according to Sutton.
"We currently have several good candidates, including women," Sutton said.
One issue that will be difficult to overcome — and indeed stands in the way of a more equal balance between the number of male and female employees — is law enforcement.
Like many local governments, law enforcement personnel make up a substantial portion of the workforce, and the overwhelming majority of officers are men.
At the Haywood County Sheriff's Office there are 102 full-time salaried officers, but only 18 are women.
"I would love to have more women working in the sheriff's office as a deputy sheriff or detention officer," said Haywood County Sheriff Greg Christopher. "Women are just as smart as males — if not smarter — so it's definitely not that. We recruit females and minorities as much as we can. I'm not sure how we make law enforcement a more attractive profession for females. I wish I had an answer for that."