Archived News
Haywood chooses hybrid plan for school reopenings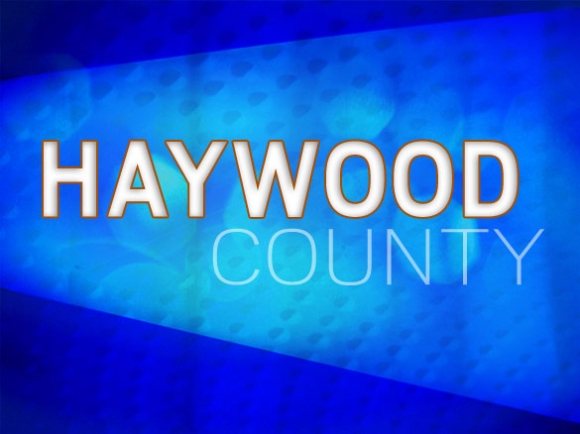 As the Coronavirus Pandemic continues to grow in both size and scope, educators across the country and the state have had to make some difficult decisions on how to proceed. When the Haywood County Schools Board of Education got their chance to weigh in on July 22, the board approved a "cautious" plan intended to slowly transition from remote-only to in-person learning over a period of weeks.
"The good news is, [Superintendent] Dr. Bill Nolte delegates responsibility, so Assistant Superintendents Barker and Putnam, they've been spearheading this whole project," said Chuck Francis, chairman of the HCS board. "I think what the board has done is given ourselves the opportunity to watch what happens with the numbers."
Almost all students will begin with remote learning on Aug. 17, although a press release from HCS says that Pre-K students, elementary students who were having trouble academically prior to the pandemic and some students with specialized learning plans "will have in-person learning opportunities."
After four weeks, students will have the option to transition into in-person learning at schools.
"We had a work session with [Haywood Health and Human Services Medical Director] Dr. Mark Jaben, and he did an excellent job explaining the risk and the importance to childrens' well-being of coming back to school as soon as possible, but we have to move deliberately and watch what's happening in Haywood County with the numbers," Francis said.
The first reported cases in Haywood County came at the end of April, and have since grown steadily. At the end of May, there were 53 cases. At the end of June, there were 91. On July 24, Haywood County reported its first two coronavirus-related deaths. As of press time on July 28, there had been 247 cases in Haywood County.
On the subject of infrastructure, Francis said that he's happy with the job administrators like Nolte, Putnam and Barker have done in trying to make in-person learning as safe as possible through the prudent use of school facilities.
"It really will revolve around how many come back to school," he said, noting that he doesn't expect to see anything approaching 100 percent capacity once students are able to avail themselves of the in-person option.
"We've got to be very careful, and if things don't improve, we'll just have to stay on remote learning," Francis said.
The other issue that will have to be sorted out is staffing.
"We've weighed that against what would be best for everybody," Francis said. "That's tough. There's going to be some people who are terrified at coming back to work. Some have health issues. I understand that. Then you have some people who aren't as concerned about the risk. In society today, we've got people that say it's all a hoax, and then we've got people who say it's terribly dangerous and everybody's going to die. How do you wade through that? It's going to take the whole community to come together and make that work."
Haywood's reopening strategy is authorized as Plan B, Option F of the North Carolina Department of Public Instruction's Guidebook for Reopening Public Schools. The process, according to HCS, will be monitored in order to determine if it's even possible for students to return for in-person learning on Sept. 21.
"We're pretty confident that we have a lot of people who think the Plan B Option F is a viable plan," Nolte said. "First of all, that plan is and has been for quite some time a resource that has been vetted by North Carolina Health and Human Services, by the governor, by the state Department of Public Instruction, by the state Board of Education and other people who have looked at it locally. We've spent some time talking with Dr. Jaben and Patrick Johnson, and local pediatricians. That plan is not just something we drew up out of the air."
The press release from HCS says that the system " … will transition to in-person learning when safety regulations, staffing availability, and other critical factors permit. Remote learning will be available to all students who do not choose to access in-person learning. The school system will continue to comply with all state laws, regulations, and orders."
Nolte said that administrators would begin meeting with small groups of school principals on July 23 to work out further details, and that additional information would be shared with employees, students and parents soon.
The decision to adopt the plan wasn't without dissent. During the July 22 board meeting, HCS Board Member Steven Kirkpatrick was the sole dissenter, citing a problem familiar to thousands of Western North Carolina families — the lack of reliable broadband internet access.
When asked what he'd say to legislators in Raleigh about rural broadband initiatives, Francis said it's long past time WNC starts seeing progress on the issue.
"I'd say they need to invest in the infrastructure to make that happen for these kids in rural areas," he said. "Western North Carolina needs to be included. Industry will come with that as well. I think it would be a great thing for our kids' future. I know there's been a big push for it for a lot of years, but action is what we need now."
Until that happens, Francis is calling on the community to help make the school year as successful as possible.
Some community leaders have already responded. During the meeting, HCS Board Member Dr. Bobby Rogers — who is also senior pastor at Dellwood Baptist Church—– said his church would offer up free internet access to any student who needed it.
"As we speak, they're installing the infrastructure to be able to get that done," Francis said. "Bobby has also challenged other churches in the community."
Francis also said that by the end of the meeting, he'd also received messages from other church and nonprofit leaders who'd offered up similar services.