Archived News
Cherokee has second COVID-related death; Macon experiences nursing home 'outbreak'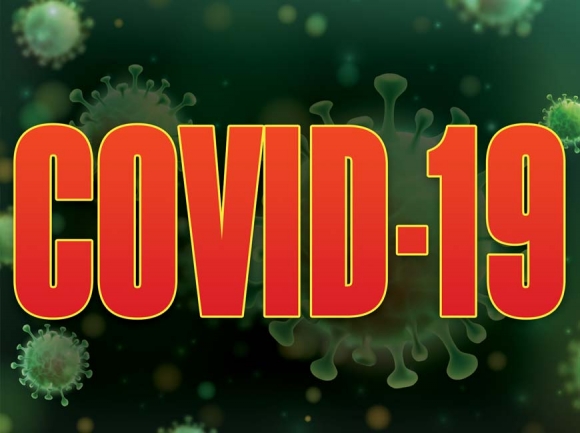 As of June 30, North Carolina had 64,670 confirmed cases of COVID-19. The death toll is now over 1,300 and 908 people are currently hospitalized.
The surge led Gov. Roy Cooper to keep the state in Phase 2 of reopening instead of moving into Phase 3 and now people will be required to wear facial coverings in public places.
Looking at the most western counties, Macon County Public Health identified a COVID-19 "outbreak" June 25 at Macon Valley Nursing Home when two staff members tested positive for COVID-19. While two positives doesn't seem to warrant an outbreak, the state COVID-19 guidelines defines an outbreak of COVID-19 in a congregate living setting as two or more laboratory-confirmed cases within a 28-day period.
"This is based on CDC guidance for influenza outbreaks in long-term care facilities and is appropriate for settings where the likelihood of exposure having occurred at the facility is high and rapid implementation of specific interventions is needed to reduce morbidity and mortality.
A cluster is defined as a minimum of five cases with illness onsets or initial positive results within a 14-day period and plausible epidemiologic linkage between cases.
Both employees are asymptomatic and are isolating at home. They will not be allowed to return to work until they have two negative COVID-19 tests, taken 24 hours apart. Macon Valley Nursing Home has been following the highest levels of Personal Protective Equipment standards while in their facility and especially when working with patients.
At this time, no patient in any Macon County nursing home or long-term care facility has tested positive for COVID-19. All the residents and staff at the nursing home are being tested and plans are in place to isolate any residents, should there be a positive result.
Macon's total cases are now up to 281 cases as of June 29 — 159 are considered active, 121 recovered and one death. More than 3,719 tests have been completed in Macon and 288 results are pending.
In Cherokee, Principal Chief of the Eastern Band of Cherokee Indians Richard Sneed announced a second COVID-related death on the Qualla Boundary June 27. Four new positives were announced in Cherokee on June 30, bringing the total number of positives to 71. The tribe reported that 42 cases were considered recovered and 20 test results were still pending.
Haywood County Public Health received notice June 27-28 that five more residents tested positive for COVID-19, bringing the number of cases recorded to 90. The individuals are currently in isolation at home. Two had recent out of state travel; one traveled out of state on business and the other for vacation. One is unsure of the exposure although they had out of county vacation travel. One was exposed at work out of the county. One is a close contact of an existing known case and was identified and tested through contact tracing efforts.
According to a press release, 68 cases in Haywood are categorized as recovered and the other 22 remain in isolation. There are 44 people are in quarantine because they have been identified as close contacts of known cases during contact tracing efforts.
Jackson County had performed 4,819 tests as of June 29 with 107 positive cases — 42 are currently in isolation and the county has had one death. About 42 percent of the people who've tested positive are in the 25 to 49 age range while almost 20 percent of positive cases have been reported in people 24 and younger and 71 percent have been white.
Swain County has 56 confirmed cases and zero deaths. The county has performed a total of 2,041 tests with 337 still pending result.
For more information about COVID-19 cases in North Carolina, visit https://covid19.ncdhhs.gov.