Archived News
Fontana Village surrenders lease to Tennessee Valley Authority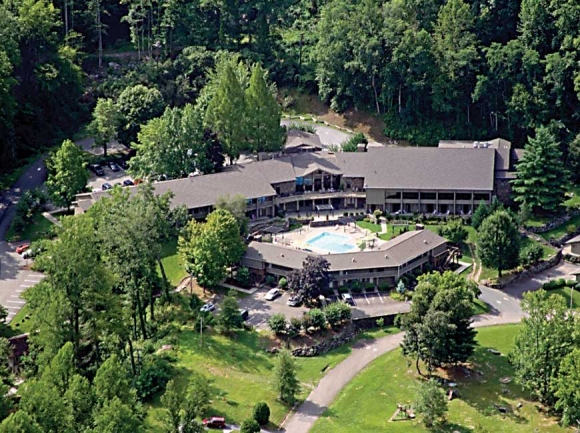 Fontana Village Resort & Marina will no longer be in operation after surrendering its lease back to the TVA. Donated photo
Fontana Village Resort & Marina located in Graham County surrendered its lease back to the Tennessee Valley Authority on June 1.
Resort management announced the decision June 5 on its Facebook page.
"This was a difficult decision for them (the owners) to make, but due to the recent COVID-19 pandemic and the loss of a big part of the 2020 season, they have decided not to continue the lease on the property," the post read.
The announcement was met with great disappointment from local and visitors who've made many great memories there.
"Though things have changed in Fontana through the years, I've always loved being able to go home with my family for our yearly visits," said Sheila English Jones. "I hope TVA can see the potential there and give Fontana a grand reopening."
Others were also concerned with the economic impact the closure would have on the local tourism economy, which has already taken a major hit due to the pandemic and the state's reopening restrictions.
"Hope to get a deposit back and very sad about this," said Eddie Albert. "But honestly, more concerned for all the employees and the economic impact on the community there. I hope for their sake that they can find a solution."
Many people posting on the Facebook announcement also had questions about getting their reservation deposits back — some claimed it had been a month since they requested their money back and hadn't gotten it yet.
"Well my wedding is planned for August 29th at Fontana which is less than 90 days away and I have yet to be contacted even though I've been trying to reach someone since April .... I believe you owe me my $1000.00 deposit back," said Cassidy Alexandra Dalrymple.
According to the Facebook post, the staff at Fontana is currently "very limited" but continues to contact immediate reservations.
TVA is actively looking at the future for Fontana Village Resort & Marina, but they do not have a planned opening date. There are a lot of details to work out between both businesses before any announcement can be made.
"We regret seeing Fontana Village close, but respect FVI's decision to discontinue operations. We appreciate FVI's effort and service to provide public recreational opportunities," said TVA spokesperson Jim Hopson. "We have supported Fontana Village as its historical significance, economic contributions, Appalachian Trail location and other factors make it a unique and special part of TVA's legacy. TVA looks forward to investigating future options at Fontana and continuing our commitment to local economic growth and the people of Western North Carolina."
Fontana Village was originally built as a town for the workers and their families who came from all around the country to construct the Tennessee Valley Authority's Fontana Dam. Construction of Fontana Dam began in 1942 and was completed in 1944. The dam was built to provide power for the war effort at the Oak Ridge, Tennessee, nuclear plant and to alleviate seasonal flooding in the greater Tennessee River Valley.
Hopson said the property was originally placed under lease in 1946 and FVI (in its previous incarnations) assumed the lease in 1972.
"We are currently considering what the future may hold for Fontana Village, but we are still very early in that process and have no additional details to offer at this time," he said.
Leave a comment
1

comment
We traded for a timeshare cabin with RCI and are here now. Everything is like it was he we were here 6 years ago. We were unaware of closings, bankruptcies or anything else. Do the private timeshare owners still have possession for trading?

Tuesday, 11/09/2021