Archived Reading Room
Story delves into illicit affair and its fallout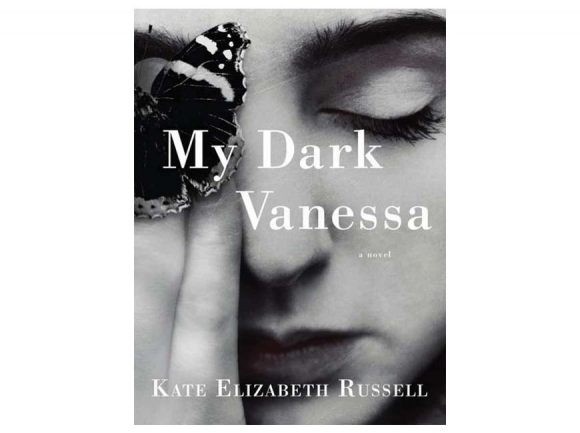 About halfway through Kate Russell's My Dark Vanessa (William Morrow, 2020, 372 pages), I nearly put the novel aside. Like many of my fellow Americans, I am suffering the coronavirus blues, a bit down from the daily reports, often contradictory, about death tolls, masks and gloves, social distancing, the shuttering up of schools, businesses, and churches, and the tens of millions of unemployed. My Dark Vanessa, the dark tale of a teacher and his student who become lovers, somehow added to my melancholy.
But I read on and am now glad I did so, for My Dark Vanessa is not only one of the best-written novels I have read in the last few years, but is also a brilliant portrayal of the tangled emotions and circumstances of such love affairs.
When in 2017 a former student accuses Jacob Strane, a teacher of English literature at the Browick School in Maine, the incident sends Vanessa Wye, now in her early thirties, into an exploration of her past and her relationship with Strane. She is 15 when she first enters the 42-year-old Strane's classroom, and quickly develops a crush on him. She stays after class to speak with him, shares some of her poetry, and is thrilled when Strane one day touches her knee when she is seated beside him. They first kiss behind the closed door of an empty classroom, and after a time enter into a full-blown sexual relationship that ends disastrously for Vanessa.
The consequences of her love for Strane — and she did love him — follow Vanessa through her young adulthood. Her dreams of becoming a poet and a writer, encouraged by Strane, seem at a dead-end; she works instead as a concierge for a hotel, helping guests arrange everything from dinner reservations to rental cars. Her relationships with other men are also fraught with indecision and her past, haunted as she is by the love and consideration Strane had shown her.
When the news breaks that Strane might face charges of sexual assault, Vanessa recollects her feelings about him when she was young:
"I wanted nothing to do with boys my own age, their dandruff and acne, how cruel they could be, cutting girls up into features, rating our body parts on a scale of one to ten. I wasn't made for them. I loved Strane's middle-aged caution, his slow courtship. He compared my hair to the color of maple leaves, slipped poetry into my hands — Emily, Edna, Sylvia. He made me see myself as he did, a girl with the power to rise with red hair and to eat him like air."
Now, with the explosive charges by others against her former teacher, Vanessa finds herself sought out by a reporter who, having heard rumors of Vanessa's involvement with Strane, wants her to step forward and join the accusers.
And here is where the questions from her past begin their bombardment of Vanessa. Had she committed some great wrong? Was the girl who had flirted her way into an older man's heart a perpetrator or a victim? Strane, an adult and a teacher, had broken the law by sleeping with her, but hadn't she willed that act as well, desiring him as much as he wanted her, finding with him a love she'd never before known? Had Strane groomed her, preparing her to be taken by his constant praise of her poetry, by confiding in her, by encouraging her to read Nabokov's Lolita, perhaps the most famous tale of an older man preying on a girl? And finally, had Strane truly loved Vanessa?
By exploring such questions through Vanessa — and there are no easy answers — Kate Russell tackles broader issues of our day, the headlines and stories that so often pop up in the news. Is that 17-year-old who sleeps with her 25-year-old gym teacher entirely innocent? Is that aspiring young actress who has sex with a director to win a starring role in a movie truly a victim? And what of the woman who waits decades before coming forward to lodge accusations of sexual molestation against a powerful man?
Of all these questions, however, one answer does become clear as we read My Dark Vanessa: Strane does not truly love Vanessa. Had he done so, a man of his years and in his profession would have acted as the brake on this romance, would have beaten down his impulses, would have kept Vanessa at arm's length. He knows the possible damage their romance may do to her and tells her as much. And even if we can sympathize, if we can see that passion may sometimes smash into us as powerful and irresistible as a storm — "The heart has its reasons which reason cannot know" — had Strane truly loved Vanessa, he would have pursued her once she was of age, given up his teaching post and putting his heart ahead of his career.
Russell dedicates her book "For the real-life Dolores Hazes and Vanessa Wyes who stories have not yet been heard, believed, or understood." My Dark Vanessa offers readers a giant step forward in understanding the Vanessa Wyes of the world.
(Jeff Minick is a writer and a teacher. This email address is being protected from spambots. You need JavaScript enabled to view it.)