Archived News
Macon sees largest COVID-19 spike in the region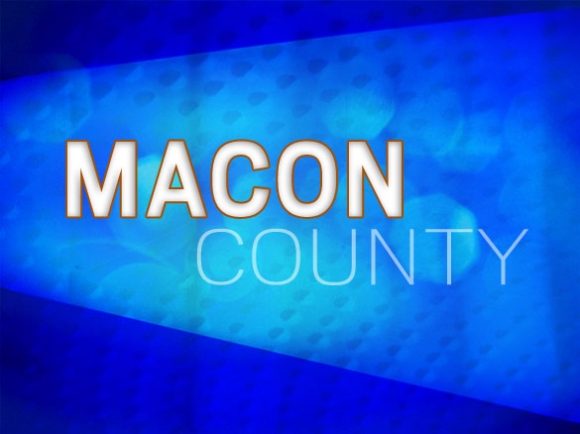 Macon County has seen the largest spike in COVID-19 cases recently, with 230 confirmed cases as of June 15.
The steady increase can be attributed to general community spread and three clusters identified in the county, officials say.
The state defines clusters of COVID-19 in workplace, educational and other community settings as a minimum of five cases with illness onsets or initial positive results within a 14-day period and plausible linkage between cases where cases were present in the same setting during the same time-period.
The first two clusters were identified a couple of weeks ago at Old Edwards Inn in Highlands and at Evangelical Ebenezer Church in Franklin. Some of the people who tested positive at the church were also employees at the inn. The latest cluster was identified at Wind River Construction where six people tested positive for the virus.
All positive individuals have been issued isolation orders. All additional employees are aware of their exposure and are currently being contacted for testing. All employees who are awaiting test results have also been given instructions to quarantine until they receive a negative test result; those who test positive will be given isolation orders for 14 days or until they receive two negative COVID-19 tests within a 24-48-hour period. In addition, management has been provided disinfection guidance. This brings Macon County to a total of 230 positive cases: 211 active, 18 recovered, and one death.
Macon County Public Health Director Kathy McGaha told county commissioners recently that Macon has the third highest number of positive cases in the region just behind Henderson and Buncombe counties, which both experienced outbreaks at nursing homes. Fortunately, Macon County's assisted living facilities have not had any cases as of press time.
Even though cases are on the rise, McGaha said she's only aware of maybe eight people who've had to be hospitalized in the county due to severe symptoms while a majority of others had very mild symptoms or were considered asymptomatic.
McGaha and Emergency Management Director Warren Cabe said they weren't surprised at the spike in Macon's numbers because of the amount of contact testing being performed. Macon County has performed a total of 2,641 tests — McGaha said a few of those represent duplicate tests on individuals who were retested to ensure a negative before they were allowed to come out of isolation. The county also has 175 tests pending.
Instead of random testing, Macon has focused on contact trace testing people who suspect they were exposed by someone else who tested positive or coming into contact with a place that was identified as a cluster.
"With targeted testing, you're going to see a higher percentage of positives," she said. "We have just as many individuals testing positive that aren't part of the cluster, so we definitely have community spread and people need to wear masks, keep their distance and wash their hands."
Cabe said he isn't panicking over the numbers, which make sense given the amount of contact testing the county has done. He added that he would like for Macon County to be able to perform a random testing sample to see how far the spread is in the community.
"We knew they would rise with more testing. For 10 to 12 weeks we were at the bottom of the list — there was nowhere else to go but up," he said.
Commissioners asked how the health department was ensuring those testing positive were adhering to the isolation orders. McGaha said staff members keep in contact with positive cases, and while most are following orders, she does think some people are continuing to be out in the public.
"We call people every day to ask about their symptoms — some we can't get a hold of," she said. "I do have concerns that people are still working or out in the community. Not everybody is as honest as I would like them to be."
She added that the health department is working closely with businesses to ensure employees who test positive don't return to work until after 14 days. If needed, she said they would work with law enforcement to find those people not following isolation orders.
Meanwhile, cases in other counties continue to rise but at a much slower rate than what is happening in Macon County. Haywood County has 67 cases; Jackson County has 63 cases and Swain County has 40 cases. However, the number of tests being performed in other counties isn't as high as in Macon either. Swain has performed 1,537 tests; Jackson has completed 2,141 tests and Haywood County has performed at least 2,000 tests. Jackson County also had 25 non-residents test positive while working in the county and two part-time residents who tested positive.
Swain County commissioners decided to start reporting positive cases by zip code since doing so is still within HIPAA laws. Of Swain's 40 positive cases, six cases were reported from Bryson City (28713), 32 from Cherokee (28719) and two from Whittier (28789).
While other counties have been reporting how many cases are considered to be "recovered," Swain's Public Health Director Alison Cochran said she didn't feel comfortable classifying cases as recovered because the state didn't have a clear definition of recovered.
"It's never been clearly defined by the state — is it no symptoms in 10 days, three days with no fever and 10 days with no medicine or two negative tests? We don't know so we chose not to present that number to the public because there's no way to know," she told Swain commissioners. "A lot of health directors don't feel comfortable without getting another negative test."