Archived Outdoors
Pisgah lifts some recreation closures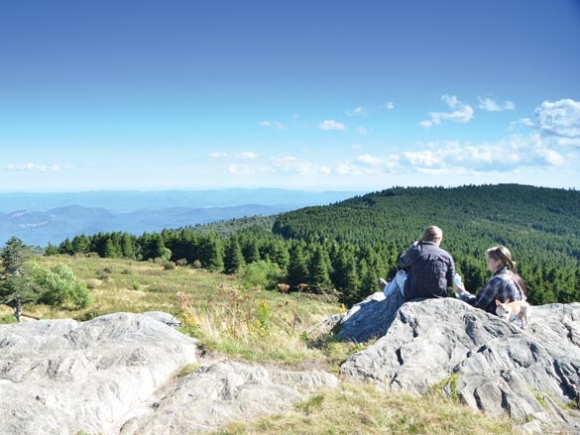 The Pisgah National Forest has begun to reopen many trails and roads and partially lift restrictions for dispersed camping.
The reopening process will use a site-by-site approach, including assessment of facility cleanliness, maintenance status and health and safety of recreation areas. Facilities and services may remain limited at some sites.
Dispersed camping continues to be prohibited for the Pisgah Ranger District, but restrictions have been lifted for the entire Appalachian Ranger District as well as for the Grandfather Ranger District with the exception of overnight weekend camping in the Linville Gorge Wilderness Area, which requires a permit. Permits will not be issued for the month of May. These decisions were made in coordination with county and local partners to ensure the safety of the public and employees.
Popular recreation areas that have reopened include:
Black Balsam Road and associated trails
Bent Creek Road and most associated trails and trailheads
Brown Mountain Off Highway Vehicle Area
Catawba Falls, Trail 225.
For a complete list of trails, roads and recreation areas that are reopening, visit www.fs.usda.gov/goto/pisgahreopenings. The few roads that remain closed are closed only to motorized vehicles, and non-motorized use is allowed.
Bathrooms will continue to be closed and trash services suspended. Visitors should pack out everything they pack in and remember to practice Leave No Trace Principles. Visitors should also follow Centers for Disease Control, local and state guidelines for social distancing, hygiene and cloth face coverings.
The May 15 announcement comes on the heels of a May 13 release stating that forestwide fire restrictions that had been in place for the entire Pisgah and Nantahala national forests had been lifted. The restrictions went into effect on April 9 due to high fire danger, with the initial announcement stating that they would remain in place through Aug. 8. When initially enacted in March, the COVID-19 closures were to remain in effect through Aug. 13.
Forest Service staff will continue to perform risk assessments to determine which recreation areas can resume operations in accordance with county and local partners and current public health guidance.