Archived News
NC legislators pass $1.6 billion in COVID-19 relief measures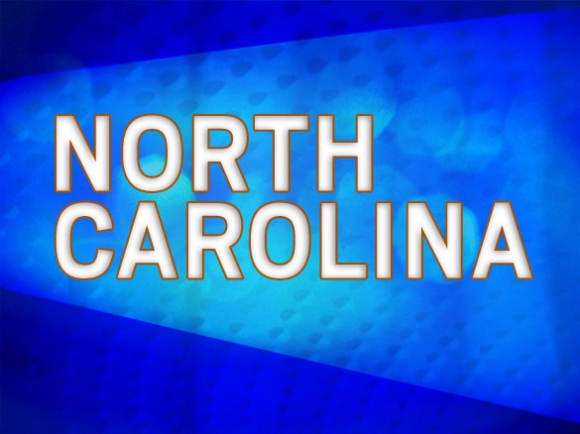 Workers, businesses, schools and local governments impacted by the Coronavirus Pandemic will benefit from a comprehensive, bi-partisan relief plan that appropriates billions in aid while also modifying and clarifying a substantial number of regulations and deadlines rendered untenable by state and local "stay home" orders.
Bills passed in both the Senate and the House late last week were signed by Gov. Roy Cooper on May 4. In short, they propose appropriating almost half of the $3.5 billion allocated to the state as a result of the federal Coronavirus Aid, Relief and Economic Security (CARES) Act.
"That money is federal money, and basically what we decided to do is go ahead and allocate some of it," said Rep. Kevin Corbin, R-Franklin, who is also a member of the state's coronavirus task force. "I voted for it. I was good with it."
Waynesville Democratic Rep. Joe Sam Queen's comments put him in accord with Corbin, and almost every other member of North Carolina's General Assembly.
"We had a very good process of distributing that," Queen said. "I thought we had a great week — it was a good model for common-sense budgeting and the kind of collaboration we haven't seen in many, many weeks in Raleigh."
The $1.57 billion in appropriations, mostly from the House side, includes $85 million for coronavirus testing, contact tracing and enhanced behavioral health capacity, including $50 million for rural and underserved communities. It also includes $65 million to research institutions like the Campbell University School of Osteopathic Medicine, Duke University Human Vaccine Institute, Eastern Carolina University's Brody School of Medicine and the UNC School of Public Health.
Hospitals will also see two $15 million relief funds established, one for teaching hospitals and one for general hospitals.
Rural hospitals in tier one and tier two counties — defined as the state's least prosperous — are in line for a $65 million relief fund. While that won't affect Haywood or Buncombe counties due to their tier three designation, hospitals in the rest of the counties in Corbin's far-west district are eligible.
Front-line workers will see $50 million spent on enhanced personal protection equipment and sanitation supplies.
Social services organizations that provide basic needs like food, shelter, foster care and childcare are slated for $27.5 million in addition to $10 million for community health centers or charitable clinics and $25 million in support for assisted living facilities. Funding in the amount of $1.5 million is also available for prescriptions for the indigent and uninsured.
Funding is also provided to ensure the continuity of state and local government operations — $300 million to the general maintenance reserve in the Department of Transportation, another $300 million to mitigate the impact of decreasing revenue on local governments, $100 million in funding for counties, and $85 million for state government operations.
The nonprofit Golden Leaf Foundation will administer $125 million in funds for loans of up to $50,000 to small businesses with fewer than 100 employees, but Corbin said he wasn't exceptionally pleased with how the funds will be disbursed.
"I would have liked to have seen more of that money be in forgivable grants instead of loans," he said. "There was a pretty good group of us that wanted to see that, but the feeling was that the federal government already did that, with almost a trillion in forgivable loans like the PPP."
Like Corbin, Queen didn't exactly get everything on his wish list; Queen's been one of the most vocal and visible proponents of Medicaid expansion in the state, for several years.
"If you want to look at the big picture, there' s not an unemployed or low wage worker in North Carolina that doesn't need health care now," he said. "We took the tack that we weren't going to do anything that wasn't consensus-driven, but it was a disappointment that this wasn't a common goal. We send $4 billion in taxes to Washington and don't get it back. That's $30 million in my district alone."
The remaining $2 billion in federal CARES Act allocations to the state must be spent by the end of the year.
"The general conversation between legislators that I heard was, 'Let's appropriate for immediate needs like colleges and universities,'" said Corbin, who also serves as deputy majority whip in the House. "But at the same time, we realize there will be some residual effects, some fallout we haven't thought about yet."
Queen said that moving the tax filing deadline from April 15 to July 15 leaves the state without a firm picture of revenue to guide the drafting of a budget.
"What most of that money will be needed for is to fill in revenue gaps for a normal budget," he said. "There will be a big revenue shortfall."
The Senate's bill deals more with regulations than appropriations; over the course of 70 pages, it lays out myriad waivers of and adjustments to everything from professional licensing requirements and unemployment qualifications to sunshine laws and tax payment deadlines.
"I'm pleased we got it through," said Sen. Jim Davis. "It's a testament to what you can do when you when you cooperate."
The economic support section of the bill waives interest accrual on corporate, franchise and individual income taxes and also moves both the filing and payment deadlines from April 15 to July 15.
It also establishes a sunset for some of the coronavirus-related unemployment policies already being practiced by the Department of Employment Security, including abolishment of the waiting period and employer charges. Those changes will end on Dec. 31 of this year, or when Gov. Cooper rescinds the March 10 State of Emergency Declaration, whichever comes first.
There are a number of complicated changes to the status quo in the education section of the bill that affect both the current and the next academic year.
End-of-grade (EOG) and end-of-course (EOC) tests have been waived this year, as have been diagnostic and formative reading assessments for grades K through 3 and WorkKeys for students concentrating in technical education. ACT tests will be administered in the fall to students who were in 11th grade this school year but were unable to take the test.
Data from the current school year will not be used to determine low-performing schools or innovative school districts, and units already identified as such will continue to be.
The State Board will not be required to display school report cards for the 2020-21 school year because certain metrics rely on data from previous years. The same goes for teacher performance data, which could be distorted due to disruption during the 2019-2020 school year.
Additionally, many teacher licensure requirements with deadlines have been pushed back to June 30, 2021.
Nationally standardized tests have been waived for the 2019-20 school year, and University of North Carolina-system students will not accrue interest on past-due accounts from March 13 through Sept. 15.
Perhaps the most notable requirement in the bill is that the governing body of every public school unit in the state must, by July 20, come up with a remote instruction plan for the 2020-21 school year. That includes a survey of internet connectivity for both teachers and students.
"One thing I really pushed for is internet access," Corbin said. "If you look at a map, my district is really underserved and if you're talking about distance learning, out here that means somebody's gotta drive by and throw a book out the window."
Corbin said that the relief would include $50 million for rural broadband to be spent in grants to providers on the basis of how many customers they could connect per dollar, but he's also asked appropriations chairs for an additional $90 million. Queen's also been a big proponent of rural broadband, given the similarities between his district and Corbin's.
The health care section of the Senate's bill is by far the most lengthy and includes several provisions focusing on increasing access to medical supplies, creating a strategic stockpile of medical supplies for current and future public health emergencies and streamlining the cumbersome regulatory structure that is modern medicine.
"Any time we can minimize regulations that the medical community is subject to without endangering public health, I think that's a good thing," Davis said.
There's also a provision that limits liability on health care facilities and health care arising from treatment of individuals during the Coronavirus Pandemic.
Like Queen and Corbin, Davis does have his own regrets about the aid package as a whole, but still thought highly enough of it to support it.
"I think we spent too much money at this time, but that was the compromise we had to make to get the bill passed," Davis said. "We're going to take a $3 to $4 billion hit on [state budget] revenue. But when nobody is happy with the bill and it gets a unanimous vote, that's really something."