Archived News
Cherokee plans for budget shortfall; no casino reopening date yet announced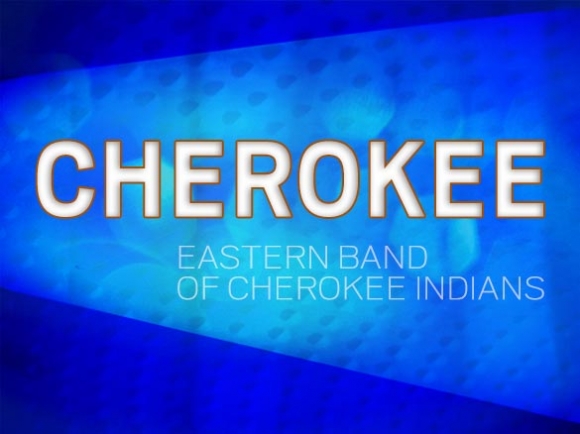 As Harrah's Cherokee Casino marks its seventh week of closure due to the Coronavirus Pandemic, leadership for the Eastern Band of Cherokee Indians is planning for the tribe's financial future in the face of evaporated casino revenues.
Casino profits make up about half of the tribe's budget, with 51.2 percent of revenues in the current year projected to come from gaming operations. The coronavirus closure caused that revenue stream to stop cold, and even when it does reopen, business is expected to resume at a much lower level.
"The property is optimistic that they can achieve 70 percent," Secretary of Finance Cory Blankesnhip said in an April 29 video update. "Caesar's Corporate is saying brace for 30 or 40 (percent)."
Principal Chief Richard Sneed plans to shoot the middle in planning the budget for fiscal year 2020-2021 — which begins Oct. 1 — basing expenditures on 50 percent of normal casino projections. Currently, the tribal budget is based on 80 percent of casino projections, making it "the most conservative approach to budgeting in the history of the tribal government," said Blankenship. That approach has put the tribe in a "very fortunate position," with a financial cushion in place and a healthy level of reserves to sustain operations.
"But just because we can sustain operations doesn't mean we can not plan for how to get through this particular situation," said Blankenship.
The tribe will look to its three main categories of expenditures — personnel, contracts and capital expenses — to find reductions while maintaining its employment, workforce and services, Blankenship said.
The crunch will also affect per capita payments — twice-yearly distributions tribal members receive as shareholders in the casino — and result in suspension of the tribe's per capita loan program, which allows tribal members to receive monthly payments borrowed against their future per capita distributions.
"Now is the time to begin to plan ahead," said Sneed. "If you can make future rent payments or house payments (with your June distribution), that would be a very wise thing to do."
Per capita loans will continue to be available for April and May, but after that the program will be suspended until further notice. Loans are not typically given in June anyway, as that's when one of the bi-annual per capita payments is issued, but loans will not resume in July as they normally do.
"We felt that it was important to continue that program until that scheduled break in June and then discontinue the program after that until we could see how the distribution from the gaming operations are going to start flowing to the tribe," said Blankenship.
June per capita payments are based on casino revenues realized from October to March, while the December checks come from profits logged from April through September. Despite being a factor in only one of the six months reflected in June's check, COVID-19 will leave its mark on the size of that distribution.
The pre-tax distribution will be $5,859, down $450 from $6,309 in June 2019. After taxes, tribal members will receive $4,981.
"I think it's a very good distribution, all things considered," said Sneed.
On an annual basis, total per capita payments have increased continuously since 2010. Since 2014, the only time until now when disbursements have decreased from June to June was when payments fell from $5,511 to $5,341 between June 2016 and June 2017. December distributions are always higher than June distributions because they stem from revenues earned during the busier time of year.
While the reduction between the June 2019 and June 2020 payments is relatively modest, tribal leaders expect the December distribution to suffer even more. The period used to calculate the June payment included only two weeks of the casino's closure, and none of the slower recovery period expected to follow its eventual reopening. No reopening date has yet been announced.
"Discussions are taking place within the EBCI about how and when the Boundary can reopen for business, but no specific timelines have been announced," said Brian Saunooke, Harrah's regional vice president for marketing.