Archived News
Swain County's COVID-19 restrictions terminated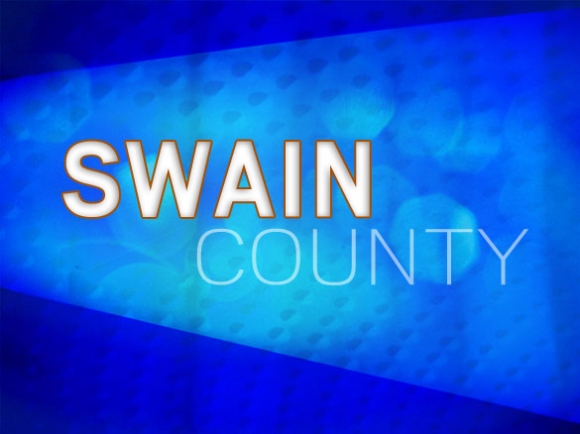 Following a two-and-a-half hour meeting on Monday, Swain County commissioners voted to lift their countywide COVID-19 restrictions with the understanding that residents and businesses still must adhere to Gov. Roy Cooper's stay-at-home order.
Before commissioners discussed their options moving forward, they heard from several business owners who pleaded with the board to allow short-term rentals to resume operations.
Michael Watson, owner of Deep Creek Lodge and Creekside Tubing, told the board he's lost the ability to make $65,000 to $80,000 in income this year because of the county and state restrictions. While he understands the reasoning behind the county's restrictions, he said he didn't think they were needed any longer given Swain's low number of cases.
"We know a lot more now. We know it may not be as widespread as we think it is. We're a lot more educated," he said.
Every day that he isn't able to book rentals, he's losing money just like so many other accommodation owners. While Gov. Cooper's reopening plan would allow short-term rentals in phase two, Watson said Swain should immediately allow rentals to begin booking stays.
"I would open up at phase 2 and if Roy Cooper doesn't like it, you can tell him to sue us," he said. "We're not Raleigh or Charlotte."
Mike Shaker, owner of Everett Street Diner, agreed that state and county restrictions are meant to flatten the curve, but given the fact Swain has five positive cases and has tested 580 people, those restrictions are no longer needed.
"Our number is less than 1 percent. This whole reaction is about flattening the curve — we don't have a curve in Swain County," he said.
Health Director Allison Cochran said the county had tested 580 people but 79 of those tests are still pending.
He said the cabin rental owners had put together a thorough plan about how they can mitigate concerns and submitted it to the county emergency committee for consideration. The plan included occupancy levels, sanitation protocols and more.
Bryson City resident Jesse Shows also addressed the board to express his disapproval of the county's 10 p.m. to 6 a.m. curfew — one component of the county's supplemental restrictions.
Shows, who was cited under the county's curfew on April 10, filed a federal lawsuit against the sheriff's office April 13 claiming the county curfew violated his civil rights.
Shows said the county curfew didn't do anything to protect people against the spread of COVID-19 and should be revoked immediately.
"The curfew makes it a criminal act to go on a walk at 5:30 a.m. or to take a late-night run or to put a baby to sleep by driving around town or going on a grocery run at 10:05 p.m.," he said.
After much discussion and confusion over what it would mean to lift all of the county's restrictions, the board voted 3-2 — with Commissioners Danny Burns and Roger Parsons opposed — to terminate all of Swain County's supplemental restrictions put in place during the COVID-19 Pandemic.
County Manager Kevin King said the county's State of Emergency Declaration will remain in place, but the county's stay-at-home order, the curfew, the requirement for out-of-state people to quarantine for 14 days and the additional short-term rental restrictions will go away effective May 5.
However, the state's stay at home order and restrictions on short-term rentals will remain in place until Gov. Cooper decides to lift them, so hotels, motels and other rentals would still be in violation of the state law if they book accommodations to "non-essential" travelers. Local law enforcement is still responsible for enforcing the state stay at home order.
In a follow-up email to The Smoky Mountain News, Shows said he would not be proceeding with his lawsuit now that the curfew has been dropped — though his charges for breaking the curfew are still pending.
"I had filed suit in federal court to ask for a declaration and injunction against further enforcement of this curfew, as I believe it violates constitutional rights and liberties of the citizens of Swain County," he said. "As there is no longer an ordinance to be enforced, I will be asking for dismissal of the federal lawsuit. The actual criminal charge against myself is still pending, but I hope for a positive resolution in the weeks to come."