Archived Outdoors
Pisgah announces closures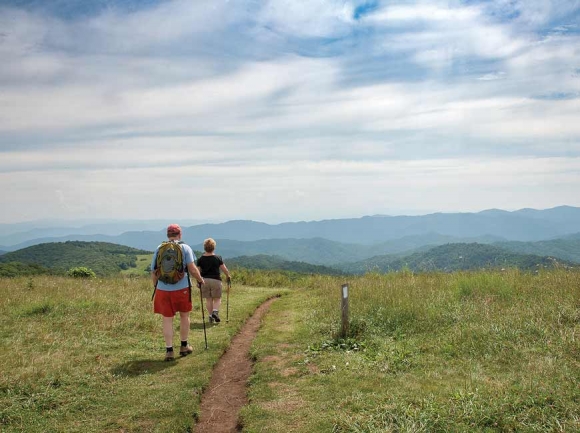 Camping is no longer allowed on the Pisgah National Forest following an order enacted April 13 as part of ongoing efforts to slow the spread of COVID-19.
The order also closes certain roads and trails, and prohibits entering or using a developed recreation site. It will remain in effect through Aug. 13 or until rescinded.
Recreation opportunities remain open on the Nantahala, Uwharrie and Croatan national forests in North Carolina, but visitors are encouraged to recreate in a responsible way so as to prevent COVID-19 transmission and the necessity for further closures. Don't visit while sick, practice CDC guidelines on hygiene and social distancing, take your trash with you when you leave, use the bathroom before arriving and avoid crowded areas and high-use times. The U.S. Forest Service will temporarily suspend access to areas that attract large crowds and don't meet social distancing guidelines.
Trails closed as a result of the order include:
Appalachian Ranger District: Big Butt, Douglas Falls, Walker Creek, Elk Pen, Snowball, Upper Corner Rock, Little Andy, Perkins, Bear Pen, Black Mountain Crest, Green Knob, Stair Creek, Laurel Gap, Mount Mitchell, Buncombe Horse, Big Tom Gap, Roaring Fork Falls, Setrock, River Loop, Fork Ridge, Jerry Miller, Green Ridge, Hickey Fork, Whiteoak, Roundtop Ridge, Shutin Creek, Cherry Creek, Cold Springs Horse, Buckeye Ridge Horse, Max Patch Loop, Lover's Leap, Overmountain Victory Trail from Roaring Creek to the A.T., Pump Gap Loop, Laurel River, Groundhog Creek, Mountains-to-Sea, Hemlock, Briar Bottom and Elk Falls.
Pisgah Ranger District: Ivestor Gap, Daniel Ridge Loop, Looking Glass Rock, Slick Rock Falls, Cat Gap, North Face, Art Loeb from Davidson River to Joel Branch, Art Loeb from Black Balsam Road to Camp Daniel Boone, Moore Cove, Campground Connector, Mt. Pisgah, Graveyard Ridge, Graveyard Fields, Upper Falls, MST Access, Shining Creek, John Rock, Rainbow Falls, Sunwall, Hardtimes Gap, Deer Lake Lodge and FSR 491.
To see all roads, trails and recreation sites now closed in the Pisgah, Appalachian and Grandfather Ranger Districts, visit https://bit.ly/usfsclosures.