Archived Opinion
Distracting yourself during social distancing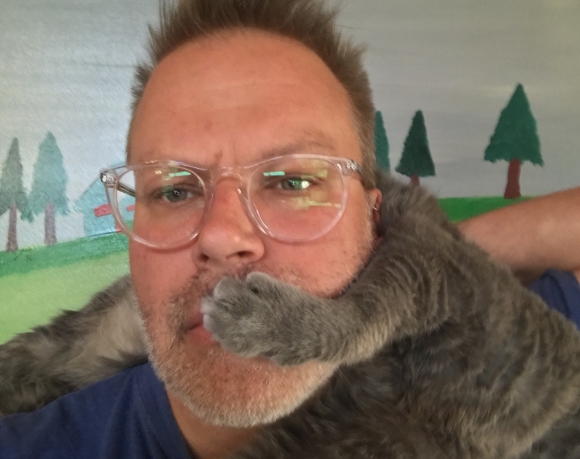 I have a childhood friend from Chicago — we nicknamed him "Lucky" — who messed up bad and deserved what he got but he was penitent and he wasn't a rotten guy and it wasn't a life sentence.
Lucky would write me letters, asking me what had been going on in my world. I would write him back and tell him, but I was more curious as to what was going on in his world, which happened to be a maximum-security prison.
I asked him what he missed most. The nightlife? Sports on television? Deep dish from Lou's? A barefoot walk on the cold green grass?
When Lucky got locked up he went into survival mode, trying to figure out how to endure his environment first on an hourly and then on a daily basis. It was only after a few months that he realized the biggest thing missing from his life was making plans for the future.
Before 90 percent of America got locked down last week, we all had plans for the future. Lucky had plans, too, but when he went away, so did they. The immediacy of Lucky's situation lent itself to hopelessness until he decided to start making plans again.
Every few weeks in my mailbox I'd see another standard-sized envelope pregnant with a dozen-odd pages of lined notebook paper folded in thirds and covered front to back with words in the black ink of a ballpoint pen. His plan, apparently, was to write the worst novel in the history of the English language. Lucky never was much for words, or books.
I'd write him back, encouraging him but also challenging him with questions about his work. I could tell he'd spent a lot of time thinking in the interim, although it never really got any better. But that's not the point. The point is, he planned to write it and planned to publish it and planned to sell it to Hollywood and planned who would star in it and who would direct it and who would be on the soundtrack and who would get paid what, and when.
For years we went on this way. I kept every one of those letters. When they let Lucky loose, he never asked me for them. He never published that novel. Hell, I don't even remember him finishing it, although he planned to. Plans change. I'd planned to buy a new truck this week, meet old friends in Savannah this month, see live music this summer, hunt this fall, visit Sri Lanka this winter.
Last month, those plans all went away until I remembered Lucky's letters, Lucky's plans. I still plan to do all of those things when I get out. Plans change and that can be transformative at times, but it's only when you stop making plans that you become a prisoner. Don't let the immediacy of your situation lend itself to hopelessness. Make plans, even if it is to write the worst novel in the history of the English language. This isn't a life sentence. Make plans.
Top five ways to distract yourself during social distancing
Like a lot of you, I've been spending more and more time at home getting yelled at by a cat that always seems to be hungry. Nevertheless, I've found several ways to cope with the lack of personal-level human interaction that I think have been helpful for me, and may be helpful for you!
Take advantage of overlooked opportunities for social interaction by answering all telemarketing phone calls. Build rapport based on shared interests and mutual respect over time. Nurture the relationship until shared experience makes it harder to say goodbye than it is to say hello.
Assign a first and last name to every woodland creature you see. Create elaborate and dramatic backstories for said creatures. Observe their daily doings, and utilize social media to keep the rest of the world informed of said doings of said woodland creatures.
When cooking, organize by shape, size and color grains of rice, beans or pasta before boiling. Use a precision micrometer. Discard misshapen. Boil the largest 48 percent of them first, then the brownest quintile, followed by the six least oblong. Then, add those within plus or minus 10 percent of the mean length, finishing with whatever's left. Your taste buds will thank you, all 10,000 of them.
Commit to memory all common neighborhood sounds. Learn to recognize unfamiliar lawnmowers, mysterious door slams and arrival of the UPS truck, all without having to get up and look out the window.
Maintain a physical fitness regime. Remember, nervously pacing back and forth between your bed, window, phone, couch, laptop and rice pile(s) counts towards your 10,000 steps.
John W. Campbell contributed to this report.