Archived News
Swain County strengthens its emergency declaration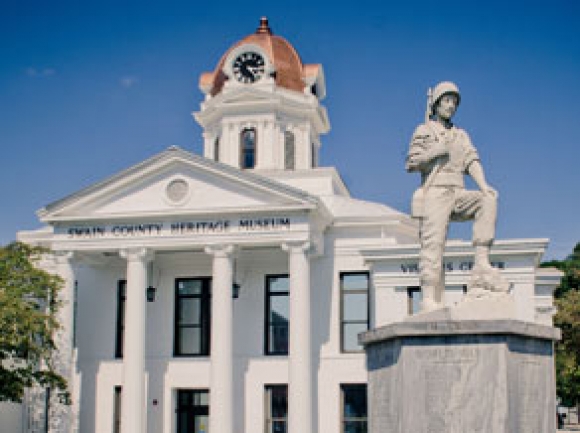 During an emergency meeting held Monday, March 30, the Swain County Board of Commissioners unanimously approved a third amendment to its State of Emergency declaration.
The amendment includes language similar to what surrounding counties have approved when it comes to allowing people to stay inside the county limits. Effective at noon Tuesday, March 31, any person traveling into Swain County is required to self-quarantine for 14 days. All persons traveling to Swain from out of state or out of the country is required to bring with them enough supplies — including food, house supplies and medications — to last them during the quarantine period.
If Swain doesn't have the same stringent guidelines as surrounding counties, County Manager Kevin King said, "We don't want to become the refugee area."
Jackson County announced the same travel restrictions and quarantine order on March 28. The board unanimously approved the amendment. Haywood has also instituted the same quarantine requirements for out-of-county visitors.
"We don't enter into these things lightly," said Commissioner Roger Parsons. "It's contrary to a lot of things we believe in in this country, but we're trying to do the best we can to slow down the spread of this virus in our county."
Commission Chairman Ben Bushyhead said residents still had many questions regarding the State of Emergency and directed people to calling the county's COVID-19 hotline at 828.488.3198 for clarifications. In the meantime, the county is working on putting together a Frequently Asked Questions flyer to post on its website, social media and throughout the community to make sure the correct information is getting out to the public.
Many residents have had questions and concerns about compliance, especially when it comes to seeing so many out-of-state license plates around town. Commissioners said they'd heard concerns about cabin rental properties still renting to visitors as well.
Sheriff Curtis Cochran said he was relying on the community to help be the eyes and ears for law enforcement and advised people to call the sheriff's office if they suspect someone is not following the shelter in place order. is our eyes and ears -
"We only have so many people. If rentals aren't listed with the county, we may not be aware of them, but I've checked many of them personally. We've told a lot of people they need to leave and most have been very compliant with that," he said. "But if the public is looking for 100 percent compliance, it's not going to happen — there's not enough hours in the day. We'll enforce where we can when we can."
The penalty for violating the order is a class 2 misdemeanor, which can come with jail time and a $1,000 fine.
Cochran also asked for clarification regarding people entering Swain County.
"Fifty percent of the tax bills go to out-of-state people. A lot of people come here who own homes — does the quarantine include them?" he asked.
Commissioners agreed that it did. They might be part-time Swain County residents but typically second-home owners have out-of-state plates, meaning they are not residents.
To read the complete order, click here.