Archived News
Harrah's extends casino closure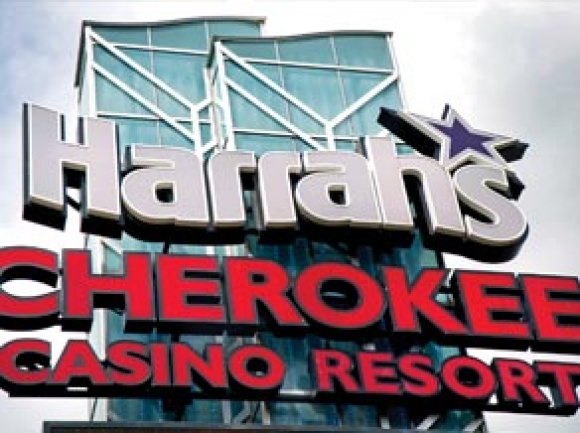 The closure of Harrah's Cherokee Casino Resorts will extend an additional two weeks from the initial March 18 through April 1 period, the casino announced March 26. While two weeks from April 1 would put the expected reopening at April 15, a press release announcing the closure extension left the reopening plans vague.
"Harrah's Cherokee is continually monitoring the situation, and while a reopening date has not yet been established, the company looks forward to welcoming back team members and guests soon," the release said.
The casino — whose revenues account for the bulk of the tribal budget, as well as for per capita payments issued to tribal members twice per year — had never before shuttered operations in its 23-year history. The closure affects the facilities in both Cherokee and Murphy.
To date, no COVID-19 cases have been confirmed on the Qualla Boundary, and the tribe has been taking extraordinary preemptive steps to prevent its arrival there, especially in light of the fact that the Cherokee Indian Hospital has no ICU beds or ventilators with which to treat patients. During the extended closure period, as during the initial closure, casino employees will continue to receive pay and benefits.
The original closure announcement came on Monday, March 16, three days after President Donald Trump's March 13 declaration of a national emergency and five days after the World Health Organization's March 11 declaration of a global pandemic in response to the worldwide proliferation of COVID-19.
Harrah's is not alone. Caesars Entertainment, of which Harrah's is a part, has temporarily shut down all its properties in North America.
"It has become clear that we must take this extreme action to help contain the virus and protect the safety and well-being of our team members and guests," said Caesars Entertainment CEO Tony Rodio.
Casinos currently operate in 41 of the 50 states. Only five of those states have seen zero casino closures as a result of the coronavirus, according to the latest update from CDC Gaming Reports as of press time. That organization is unrelated to the Centers for Disease Control.
Harrah's closure is extremely significant, as casino revenues account for the bulk of the tribal budget, as well as for per capita payments issued to tribal members twice per year. The casino does not publicly disclose its profits or revenues, but it's safe to say that it's responsible for providing tribal members and tribal government with hundreds of millions of dollars each year. In 2018, the tribe paid out nearly $200 million in per capita checks to tribal members.
The casino has never closed before, though on its opening night in 1997 operations did pause for two hours. Guests were still allowed on the property at that time, however.
https://www.caesars.com/corporate/coronavirus-guest-information.