Archived Opinion
Like a virus, emotions are contagious
Wednesday, March 25, 2020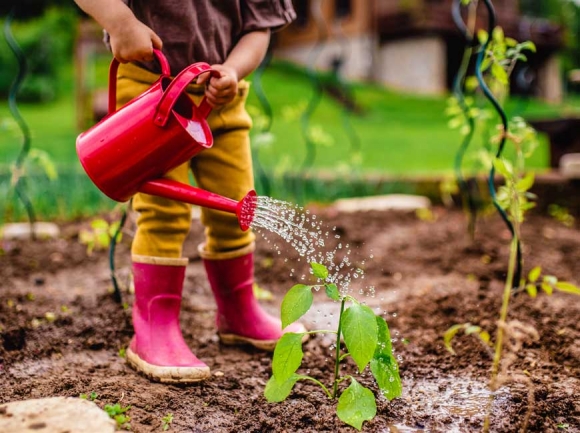 North Carolina Gov. Roy Cooper issued a new executive order stating schools would remain closed through May 15 due to COVID-19. I watched the press briefing in a different room from my boys and when it was over, I quietly closed my laptop and sat for a moment trying to process.
The U.S. public school system is a well-oiled machine that has been functioning nonstop for generations. And to see the entire institution come to a screeching halt, as the result of a virus, is surreal.
When I told the boys about the new executive order, they said nothing in response. They just looked at me with solemn faces. They truly thought they'd be going back to school in two weeks like the original order indicated. My boys love their school and, like most American school children, they are struggling. Missing school for snow or summer vacation feels much different than missing school because of a pandemic.
With this illness primarily affecting adults (physically, economically, and logistically), we sometimes forget children's thoughts and emotions are also entangled. After Gov. Cooper's press briefing, I asked each boy some questions to see what they really knew about COVID-19. I also called my 4-year-old niece to get her perspective.
Brooks, age 11:
Q) What is the coronavirus?
A) It's a sickness, kind of like the flu. It just popped up out of nowhere and now it's a horrible problem.
Q) How has life in general changed?
A) A lot of things have closed. People seem really worried, especially as we get further into it. But that's good because they need to realize this is not a little thing. People are dying.
Q) How has your life changed?
A) We can't go to school anymore. My soccer season and all my school trips were canceled. Restaurants are takeout only. We're eating at home a lot more.
Q) Can you think of anything good that's come of this?
A) It seems like I have more time to play outside. We've played a lot of cards and board games. We may plant a garden this week.
Q) How should people protect themselves?
A) Stay six feet away from other people, don't go to many public places, be aware, wash your hands a lot and don't touch your face.
Q) Does all of this make you scared?
A) I'm scared for my grandparents, but I'm not scared for myself.
Case, age 8:
Q) What is the coronavirus?
A) A type of sickness.
Q) What does it do to a person?
A) I'm not really sure because I've never had it.
Q) How has life changed?
A) School is closed, which makes me sad because I don't get to see my friends. Some of my friends I only see at school. I don't even know where they live.
Q) How do you think doctors should treat this virus?
A) Very seriously. They should give the patients a shot like a flu shot. And they should give them medicine.
Q) How should people protect themselves?
A) Wearing masks, staying at home a lot, using more hand sanitizer and washing hands. And only Face Time with your grandparents.
Q) Does all this make you scared?
A) Yes, a little.
Maddie, age 4:
Q) What are you doing every day?
A) My pre-school was canceled because my teachers were sick. They had a big bad fever and then they got the flu. Now I go to a daycare. I made a new friend at my daycare and I learn Spanish.
Q) What should doctors do when people get sick?
A) I think there is a lot of bad sickness everywhere.
Q) How do you think people can get better?
A) Maybe give them a shot. Put a mask on.
Q) How can you protect yourself?
A) I think I can wait and see who gets it and then I can figure out what to do. If I don't go near the sick people, I won't get sick. You always should wash your hands, always.
Q) If people get sick, what can make them feel better?
A) I think watching "Frozen." Elsa and Anna will make the sick people feel better.
Every day of this public health crisis feels like Pandora's box. I wake up having no idea what the news will say or what curve balls the day will throw. Right now it feels like the end is eons away. I look forward to the day when we can look back on the COVID-19 pandemic as a historic event, not a crippling nightmare.
The experts have offered several tips to parents in terms of easing the anxiety for children. They suggest offering the facts in simple terms, not allowing children to watch the news, answering kids' questions and maintaining a sense of routine.
Most importantly, the adults need to keep their own emotions in check. Like a virus, emotions are contagious, so we have to be careful not to infect young minds. I wake up and set an emotional intention for the day. I do this not only for me but also for my children. When everything else feels out of control, the one thing I can manage is my own outlook.
(Susanna Shetley is a writer, editor and digital marketing specialist for Smoky Mountain News, Smoky Mountain Living and Mountain South Media. This email address is being protected from spambots. You need JavaScript enabled to view it.)