Archived News
Utilities respond to COVID-19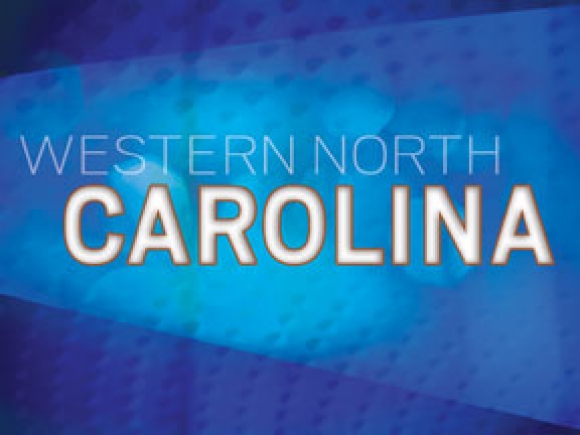 The public health crisis that is COVID-19 quickly became an economic one as governments nationwide took drastic steps to slow the spread of the virus. Bars, restaurants, hotels, airlines and countless other industries have been hit hard, resulting in widespread layoffs and cut hours.
In response, many utility providers in Western North Carolina have announced temporary policies to suspend disconnection of services for customers who can't pay their bills right now and to reconnect customers who had their lines cut before the crisis hit.
TWSA
The Tuckseigee Water and Sewer Authority board voted Tuesday, March 17, to immediately suspend all disconnections and allow customers who had previously been disconnected to have their service restored without a fee.
Disconnected customers will have to contact TWSA and request to have service re-established. Reconnection fees will be waived, and collection of service deposits, past due balances and late fees will be suspended.
The policy will remain in effect until the State of Emergency from the Jackson County Board of Commissioners is lifted or until the TWSA board otherwise modifies or revokes it. TWSA will then work with customers to create a payment plan to make up any past due balances and late fees once the State of Emergency ends. Service deposits will have to be paid in full at that point.
Bryson City
Water and sewer disconnections have been halted until further notice, and no late payment fees will be assessed until the crisis passes. Restoration of previously disconnected service will be handled on a case-by-case basis.
The policy will remain in effect at least until Swain County lifts its State of Emergency, and maybe longer.
"That still doesn't mean people are getting paid," Mayor Tom Sutton said of the State of Emergency's future lifting. "So we're looking at some time. I'm not saying we'd give it a year or anything, but we'd at least try to be reasonable."
Duke Energy
Duke announced March 13 that it would immediately suspend all disconnections for nonpayment. Additionally, customers who were recently disconnected can contact the company to make arrangements for service restoration.
"We will work closely with the North Carolina Utilities Commission to determine the appropriate timing for resuming our standard billing and payments policies," said Meredith Archie, lead communication consultant for Duke.
Duke will continue to read meters and issue bills while the policy is in effect. Customers who can continue to make payments are encouraged to do so in order to avoid building up large balances later.
Haywood Electric Membership Corporation
HEMC will not disconnect customers who are unable to pay their bill due to coronavirus impacts such as illness or job loss. However, customers who fall into this category will need to contact HEMC to let the corporation know that their unpaid bill is the result of COVID-19-induced hardship.
"No one can predict when this is going to end," said Ken Thomas, manager of marketing and communications. "But when it does end we will work with them to make payments and make it as affordable as we can for them to get out of debt. But there is going to be a day of reckoning when it has to be paid."
Regarding restoration of previous disconnections, decisions will be made on a case-by-case basis, said Thomas. The policy will likely remain in effect at least until Haywood County lifts its State of Emergency declaration, and maybe longer.
HEMC has closed its doors to walk-in traffic but can be contacted at 828.452.2281 or www.haywoodemc.com. Payments can still be made through drop boxes at both locations.
Waynesville Gas Service
Waynesville Gas Service, along with all AmeriGas affiliates, will not disconnect customers or lock off tanks while the COVID-19 crisis continues.
"We are proactively reaching out to our customers to assess their needs and will continue to take steps to serve our customers and employees," said Justine Staub, director of workforce development for AmeriGas.
Payment programs are available on a case-by-case basis. Waynesville Gas customers can call 828.456.8312 to discuss billing challenges.
Cherokee
Water and sewer cutoffs due to nonpayment are halted until further notice following a March 26 memorandum issued by Principal Chief Richard Sneed and Vice Chief Alan B. Ensley.
The Eastern Band of Cherokee Indians Finance Office is closed and therefore unable to take payments. Payments will be deferred until the office resumes normal operations. At that time, the Water and Sewer Program will work with individuals so that they can get caught up on payments.
closed at this time and is therefore unable to take payments for water & sewer services. Those payments will be deferred until the Finance office resumes normal operations. No customers will be shut-off during the time du