Archived News
COVID-19: State of Qualla Boundary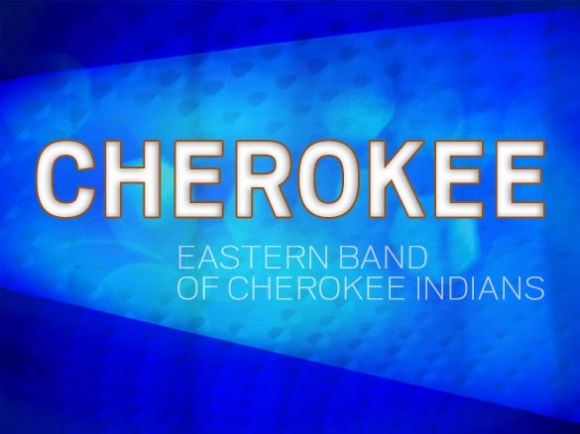 Coronavirus is causing changes, cancellations and postponements across the region. Find out what's happening in your community.
Cherokee
A curfew is in place from 10 p.m. to 5 a.m. While people are allowed to conduct essential activities such as traveling to work, everyone is prohibited from being out in public. Food Lion hours are limited to 7 a.m. to 9 p.m. Cherokee Indian Police Department officers may disperse any crowd of more than 10 people from any public place. Violation may result in arrest and prosecution.
Public spaces on the Qualla Boundary are closed as of March 19, and group size is limited to 10 or fewer. Public spaces closed as a result of the order include all picnic areas, Little Snowbird Playground, Backroads, the skate park, Wolfetown Soccer Field, Big Cove Stickball Field, Birdtown Batting Cages, and the Yellowhill and Soco Open-Air basketball Court. Fire Mountain Trails, Oconaluftee Islands Park and associated parking areas, Soco Falls and Mingo Falls were previously included in this order, but restrictions for these areas were lifted March 25 to promote the health and well-being of tribal citizens. People using these areas are asked to observe social distancing and safety protocals.
All tribal government operations are suspended and tribal offices closed as of noon Monday, March 23. Employees necessary to maintain critical services will continue to work during this time and receive double pay. All other employees will continue to receive regular pay levels during the closure.
All non-essential businesses must close by Monday, March 23. Essential businesses allowed to remain open include grocery stores, convenience stores, gas stations, health care services, food pantries, auto repair shops, pharmacies, mail services, sanitation services, banks, residential maintenance and repair services, and restaurants offering takeout.
A stay-at-home order is in effect as of Monday, March 23. Off-boundary travel should be limited to necessary trips for groceries and medical services. Churches are encouraged to suspend all in-person services. Outdoor exercise is encouraged, but people should maintain at least a six-foot distance from others in public spaces.
As of Monday, March 23, roads entering and exiting the Qualla Boundary are closed except for travel to provide critical services or for residents and their families. Access for these reasons will be limited to U.S. 441 at Casino Trail Junction, U.S. 19 South at Birdtown and U.S. 19 North at Soco. All other access points will be closed. Anyone returning home from an extended visit in another location is encouraged to self-quarantine for 14 days.
Only tribal citizens, thier spouses and first descendents are allowed to fish on the Qualla Boundary at this time, including catch and release waters.
For the first time in its 23-year history, Harrah's Cherokee Casinos is closed, effective March 18 and continuing through April 1. This includes facilities in Cherokee and Murphy. Workers will continue to receive pay and benefits during this time.
Principal Chief Richard Sneed issued an executive order to Food Lion March 18 limiting each customer to two purchases each of sanitizing products, paper products and meats. The order also states that starting March 25, senior citizens 59 and older will be allowed exclusive access to the store from 7 to 8 a.m.
The EBCI Emergency Management team will be making wellness calls to members of the community who are elderly, disabled or homebound. Volunteers will do grocery shopping for those in need, and all those who receive visits will be given a number to call should they need help at a later time.
Sneed issued an executive order requiring restaurants to close their dining rooms as of Wednesday, March 18.
Cherokee Central Schools are closed through March 30, but students may pick up lunch and breakfast Monday through Friday 11 a.m. to 1 p.m., continuing through March 30. Those using the service should not leave their vehicle — food will be brought out to them.
Cherokee Tribal Court cases scheduled between March 16 and April 23 will be continued to the May 2020 term or as soon afterward as possible.
Head Start and Early Head Start are closed through March 30.
New Kituwah Academy Early Childcare is closed through March 30.
The fitness complex and all recreation centers are closed through March 30.
The Cherokee County and Snowbird senior centers are closed until further notice. The Tsali Manor Senior Center will not serve meals in the dining room, but homebound people will still receive meals. Look for updates at www.facebook.com/tsalimanor.
Analenisgi Behavior Health Services has suspended all group sessions. Crisis walk-in is available during abridged operating hours, 8 a.m. to 4:30 p.m. Monday through Friday. For medications, appointments or nurses call 828.497.9163, ext. 7529. Use ext. 7550 for a behavioral health hotline. For after-hours adult services call 828.269.0301 and for after-hours child services call 828.736.9797.
The Cherokee Indian Hospital will reschedule all non-urgent appointments, as well as routine dental and eye care visits.
Before entering CIHA, patients will be asked a series of screening questions to prevent the spread of germs. Flu season visitation restrictions will remain in effect — minor and elder emergency room patients are restricted to one parent or caregiver; no children under 12 are allowed in the Inpatient Unit.