Archived Outdoors
National parks, forests respond to COVID-19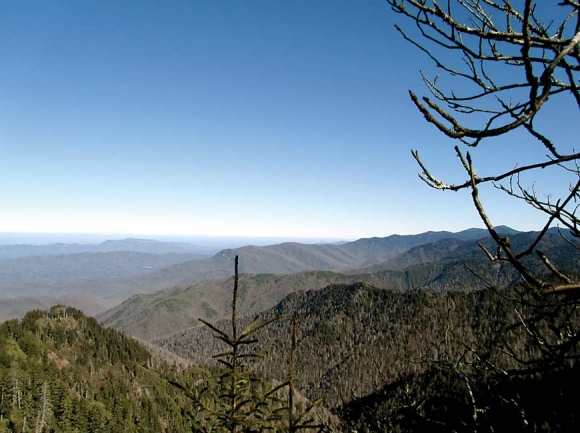 Operations have shifted on public lands in Western North Carolina due to the coronavirus pandemic.
Great Smoky Mountains National Park

Sugarlands, Oconaluftee and Cades Cove visitor centers are closed until further notice.
The Great Smoky Mountains Association has suspended its bookstore, orientation shelter and historical demonstration operations in visitor centers throughout the park.
Seasonally open campgrounds at Smokemont, Cades Cove, Elkmont and Cosby will no longer accept fees on-site. All campers must reserve and pay for sites online at www.recreation.gov.
Reservations are suspended for gatherings through April 30 at Appalachian Clubhouse, Spence Cabin, Cades Cove Primitive Baptist Church, Cades Cove Missionary Baptist Church, Cades Cove Methodist Church and Smokemont Baptist Church. All requests for reservation cancellations will be honored with a full refund and no penalty.
Backcountry campers and A.T. thru-hikers with reservations at one of the park's 15 backcountry shelters are authorized to use a tent outside of the shelter to facilitate social distancing.
Seasonally open park campgrounds, picnic areas, roads, trails and restrooms adjacent to visitor centers remain open at this time.
Blue Ridge Parkway
The Blue Ridge Parkway Visitor Center at milepost 383 in Asheville is closed until further notice.
Year-round facilities managed by local partners will remain open at this time, including the Folk Art Center at milepost 382 in Asheville and the Museum of N.C. Minerals at milepost 331.
Roads and trails will remain open where not otherwise closed due to weather.
Decisions regarding planned seasonal openings such as park campgrounds and visitor centers will be made at a later date.
U.S. Forest Service
Ranger district offices are closed to walk-in traffic. Visitors are asked to call ahead to obtain entrance, which may include setting up an appointment. However, visitors are asked not to request a visit if: they or somebody they have been in frequent contact with have had contact with a confirmed case of COVID-19; they in the last 14 days traveled through or had contact with someone who traveled through a Centers for Disease Control Level 2 or 3 country or a State Department Level 3 or 4 country; or they have or in the last 24 hours had any cold or flu symptoms.
Scheduled open houses for the Nantahala and Pisgah Forest Plan Revision have been cancelled. Information and presentations from the cancelled meetings will be provided online at www.fs.usda.gov/goto/nfsnc/nprevision.