Archived News
Schools mitigate COVID-19 closures
Wednesday, March 18, 2020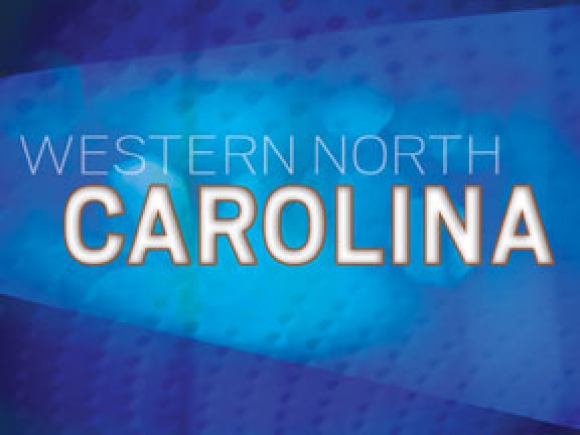 As schools shut down across the state as part of Gov. Roy Cooper's executive order, public school systems are trying to mitigate the impact on local families.
While Dr. Bill Nolte, superintendent of Haywood County Schools, thinks the closure is premature, the school system has been preparing for weeks.
"We began making preparations for such a closure some time ago. We are concerned that we may be closing prematurely since there are no known cases in Haywood County," he said in a press release. "We are fearful that our local cases will peak later this spring, causing extended time out of school for our students. With that said, we respect the governor's decision and trust he, public health officials and other state-level decision makers are making the best possible decision in a very difficult situation."
Closures mean more than students not getting an education. For many students it means not getting vital services and nutrition.
Jackson County Public Schools provided breakfast and lunch for anyone age 1-18 beginning March 17. Meals are being distributed from 11 a.m. to 12:30 p.m. at Blue Ridge School, Cullowhee Valley School, Scotts Creek School, Smokey Mountain Elementary School and Smoky Mountain High School.
Home delivery was made available Tuesday and Wednesday for students who couldn't get to a distribution site. Individuals who do not have transportation should complete the online form at www.jcpsnc.org/food no later than 10 a.m. on the day they want food delivery to start.
School Nutrition Director Laura Cabe expects delivery for everyone to begin on Thursday, March 19. "We're still working on the logistics right now," said Cabe.
Community volunteers are also needed. Anyone interested can sign up at www.jcpsnc.org/food. To volunteer, contact Cabe at 828.586.2311 ext. 1936 or email This email address is being protected from spambots. You need JavaScript enabled to view it..
"We will plug in any volunteer where they are needed," said Cabe. "We're going to need people to deliver meals and possibly even prepare them depending on our own staff and who is able to work. We're always requesting volunteers."
Haywood County Schools is also doing a drive-thru food pick up from 11 a.m. to 1 p.m. at many of its schools throughout the county for free.
Macon County Schools also started food distribution sites on March 17, which are located at Franklin High School, Mountain View Intermediate School, South Macon Elementary School, Highlands School and Nantahala School. Parents and students may pick up food from 11 a.m. to 1 p.m. Monday through Friday. In addition, buses will be running their regular routes during the hours of 11 a.m. to 1 p.m. to deliver meals to those who cannot pick them up. These meals will be free of charge.
Macon schools are also focused on at-home learning during the school closure. Wireless access at all Macon County Schools locations will be available for students. District-provided student devices will automatically connect when in range. Wireless access will be available at Franklin High School this week with the other schools to follow. For assistance with technology during this time, call 828.524.3314 ext. 1044 or email This email address is being protected from spambots. You need JavaScript enabled to view it..
School bus drivers in Swain County will be running their regular school routes to deliver free meals to children. They will make all regular stops to see if there are children that need meals. The buses will be on routes between 10 a.m. and noon. The bus driver will stop at each bus stop, blow the horn and wait several minutes to see if someone comes out to pick up meals. Send adults or older children out if possible to pick up the meals. Meals will still be available at school cafeterias to eat onsite or for pick up from 7:20 a.m. to 2 p.m.