Archived Arts & Entertainment
Frog Level Brewing finds new owners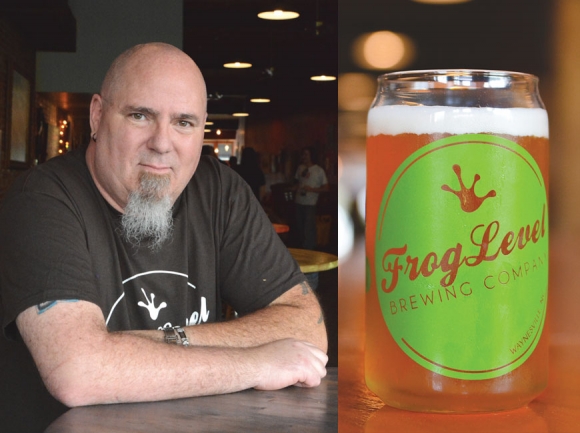 In a move that's been a year or so in the making, 7 Clans Brewing has recently purchased Frog Level Brewing in Waynesville.
"Seven Clans are already aware of the brewing industry," said Clark Williams, founder/owner of Frog Level Brewing. "They want to keep the name the same, [as well as] the staff, recipes and overall vibe. They'll also add new beers and fresh ideas to the place."
Based out of Cherokee, 7 Clans Brewing, owned by Morgan and Travis Crisp, has had its ales crafted onsite at BearWaters Brewing in Canton until the business was able to find its own home for production and a taproom.
As of the last calendar year, Frog Level Brewing produced 225 barrels, with production expended to increase in 2020. Its taproom currently has 10 employees. For Williams, who launched the brewery in 2011 (the first Haywood County brewery of the modern craft beer era), seeing the business he created change hands is bittersweet. But, he's ready for new adventures and endeavors in this next chapter of his life.
"My goal was to always make a place where I could expand people's knowledge of Waynesville, make us a destination to come back to," Williams said. "Seeing [all these old] photos of people enjoying our beer at the lake and at the beach or on a mountain or hike means more to me because those people choose to have fun and include our beer."
To celebration the purchase and Williams' departure, there will be a special gathering on Tuesday, March 17, at Frog Level Brewing on Commerce Street.